Looking for a way to decorate your home that will offer a lot of bang for your buck? Garlands are efficient yet effective ways to decorate, because you can put them anywhere your heart desires - or anywhere that just needs a little more Christmassy festivity around your home.
Garlands also come in many different styles, shapes, and sizes. This is also good, because it means that no matter what type of style or home you have, you can definitely use a Christmas garland. Here, in this handy guide, we're going to go through all of the different types of Christmas garlands out there, so you'll have all the options you need for decorating your perfect home.
Pre-Lit Champagne Garland
For silvery, wintery Christmas flair, choose a platinum garland that'll light your way home every night this holiday season.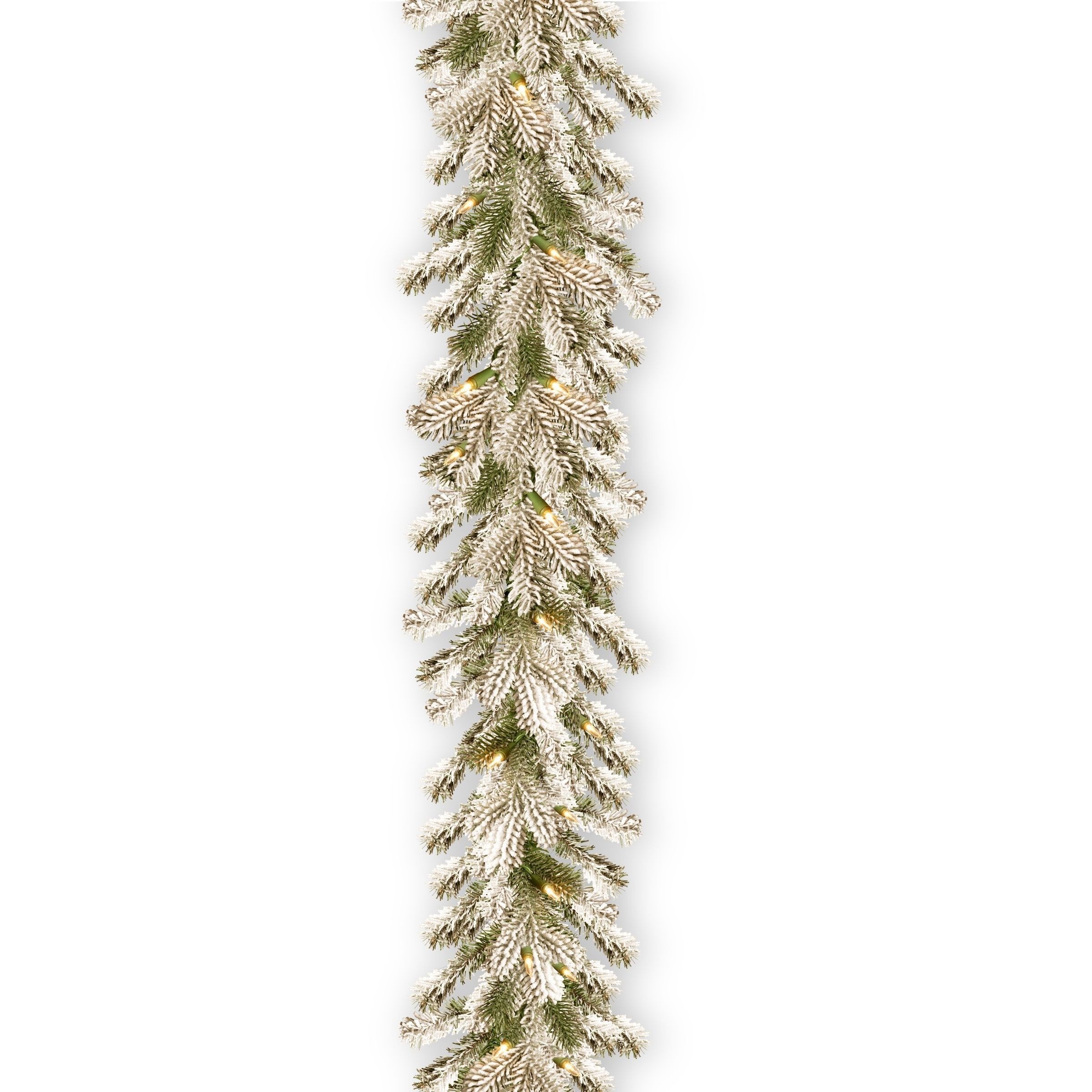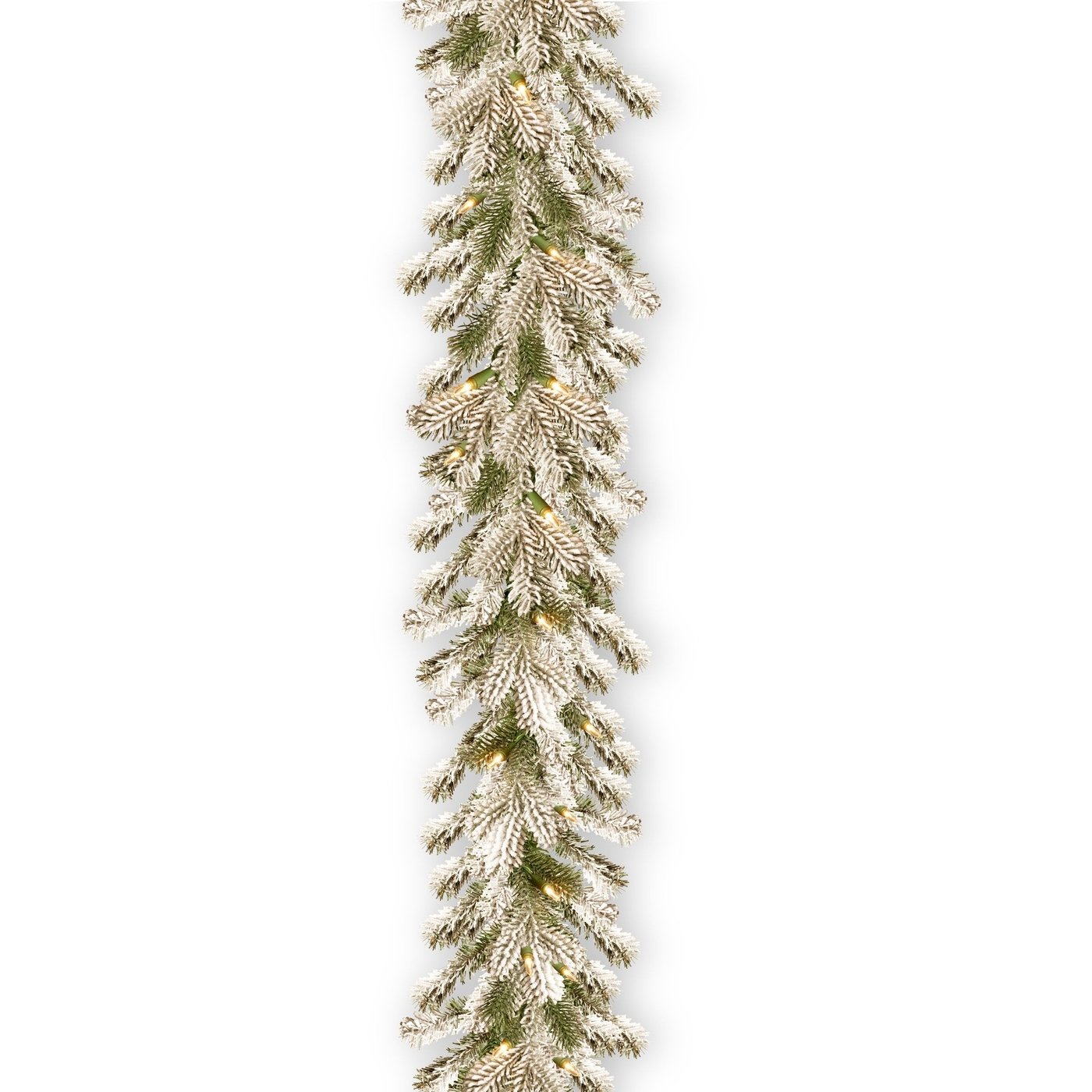 Bright White Holiday Garland
Got a jewel-toned house? Boasting a snow-themed look? Whether your feel is minimalistic or maxed out, this snow-white garland will be completely gorgeous.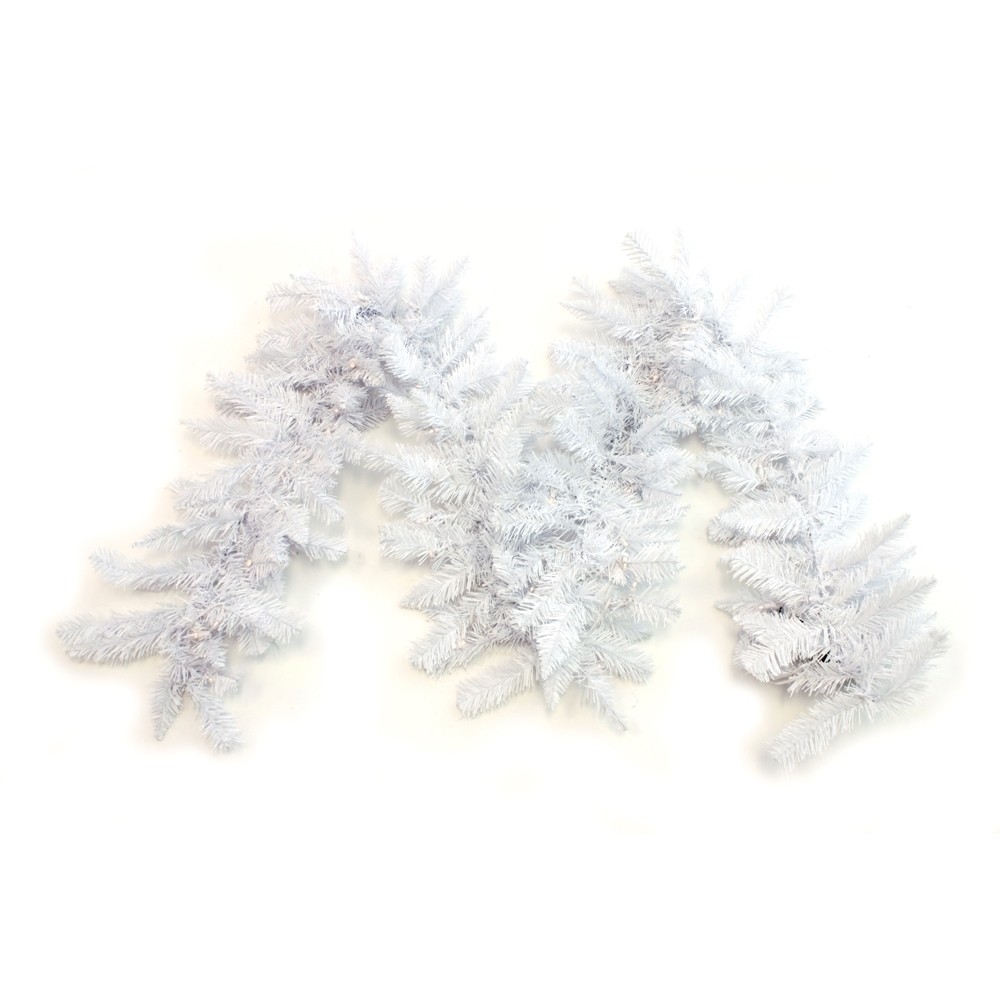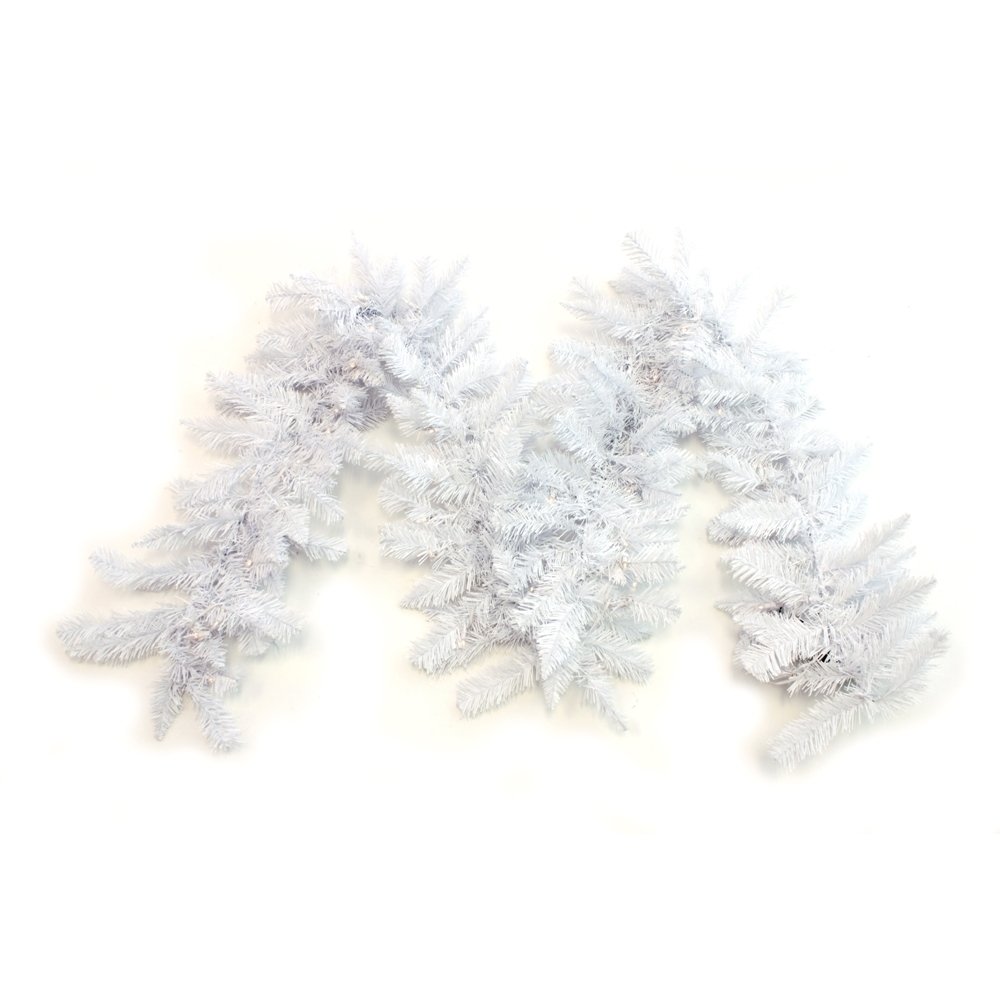 Natural Boughs for Subtle Flair
If you're planning on designing more of a modern look, opt for these very loose, plucked-from-the-tree branches. They pair well with minimal decor.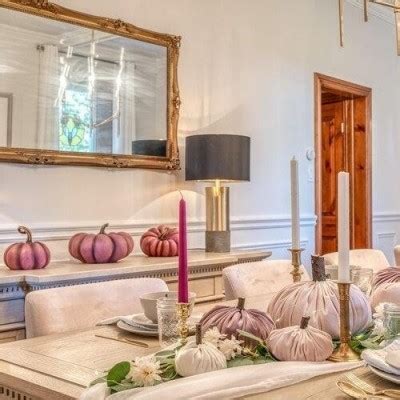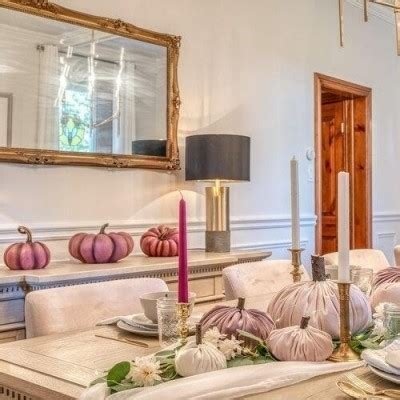 Beribboned Fir Garland
Ribbons make such a trend in the holidays - possibly because it makes everything feel like a personal present for you to unwrap. This garland comes with built-in lights and ribbons.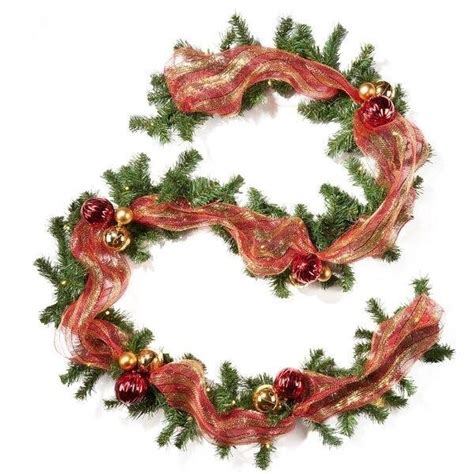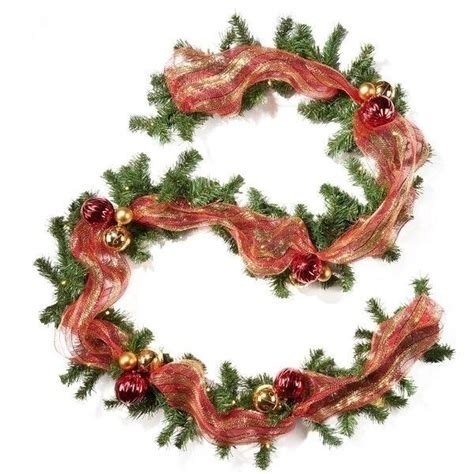 Dark Red Berry Garland
For those planning a more somber, mature feel to their festivities, opt for this berry-laden garland. It'll instantly elevate your decor!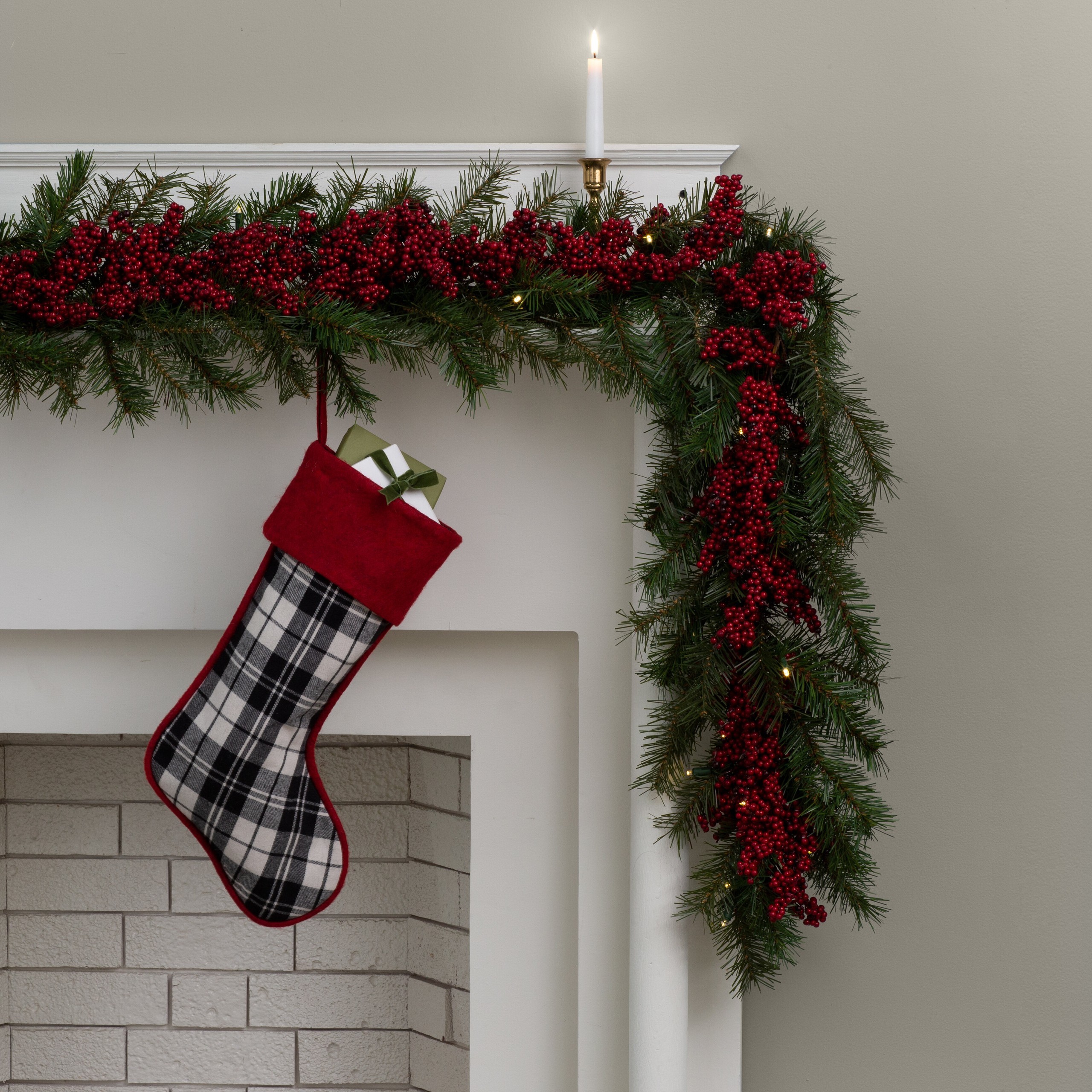 Poinsettia and Ornament Garland
Poinsettias bring good luck and health to those who have them in their holiday homes! This year, that can be you, too!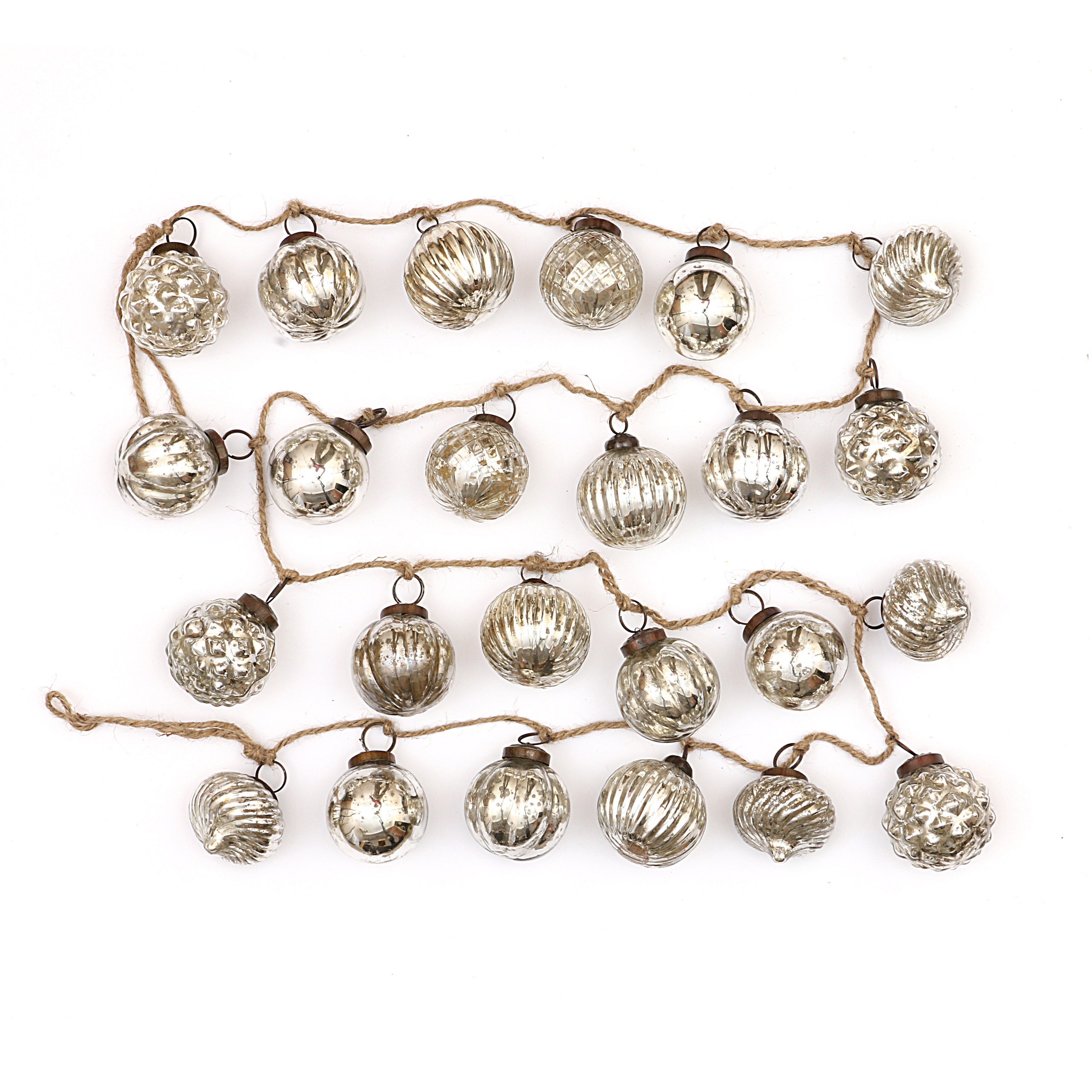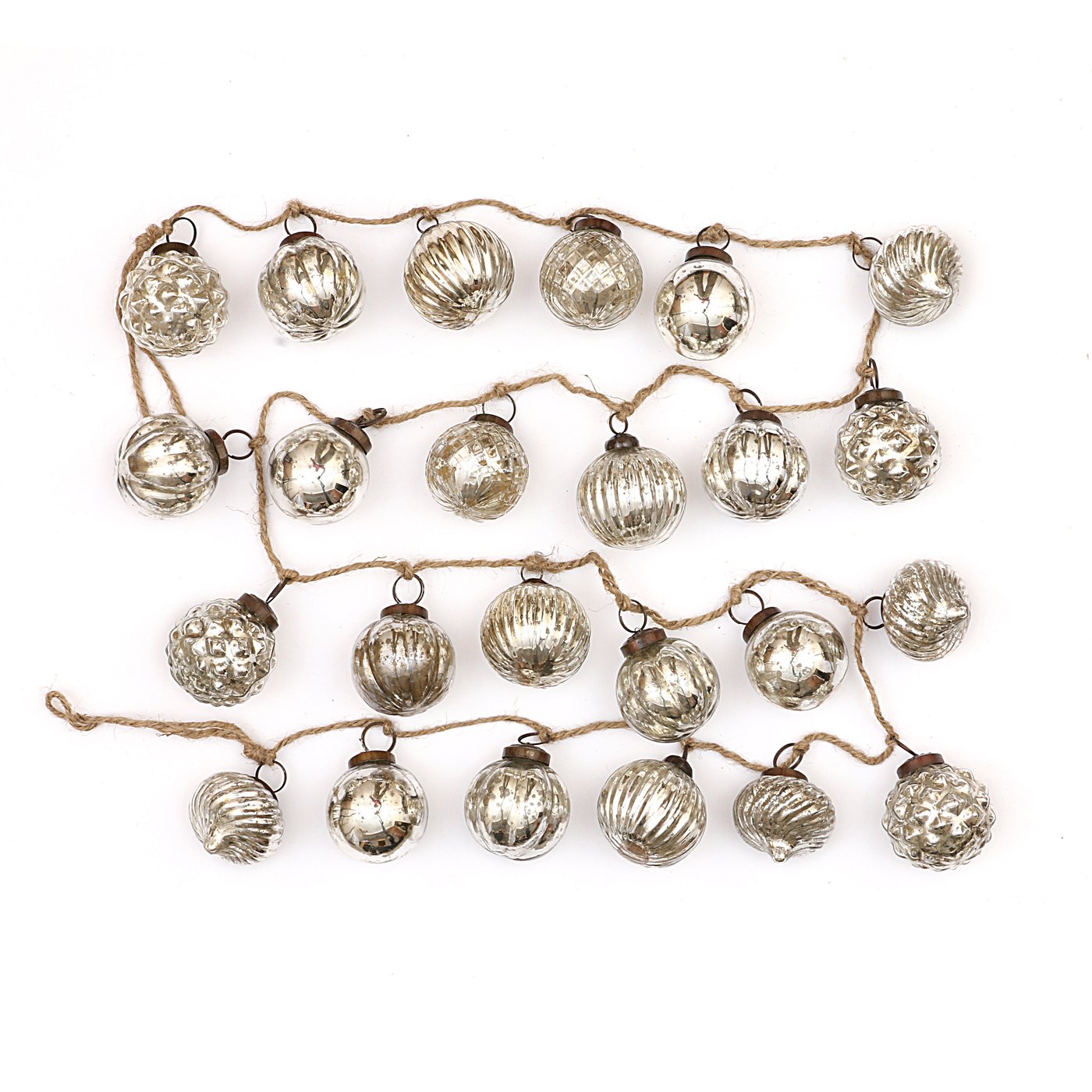 Sturdy Greenery Garland
If you need a simple green garland that's hefty enough to hold up stockings on its own, look no further - this is it. Minimal decorators rejoice!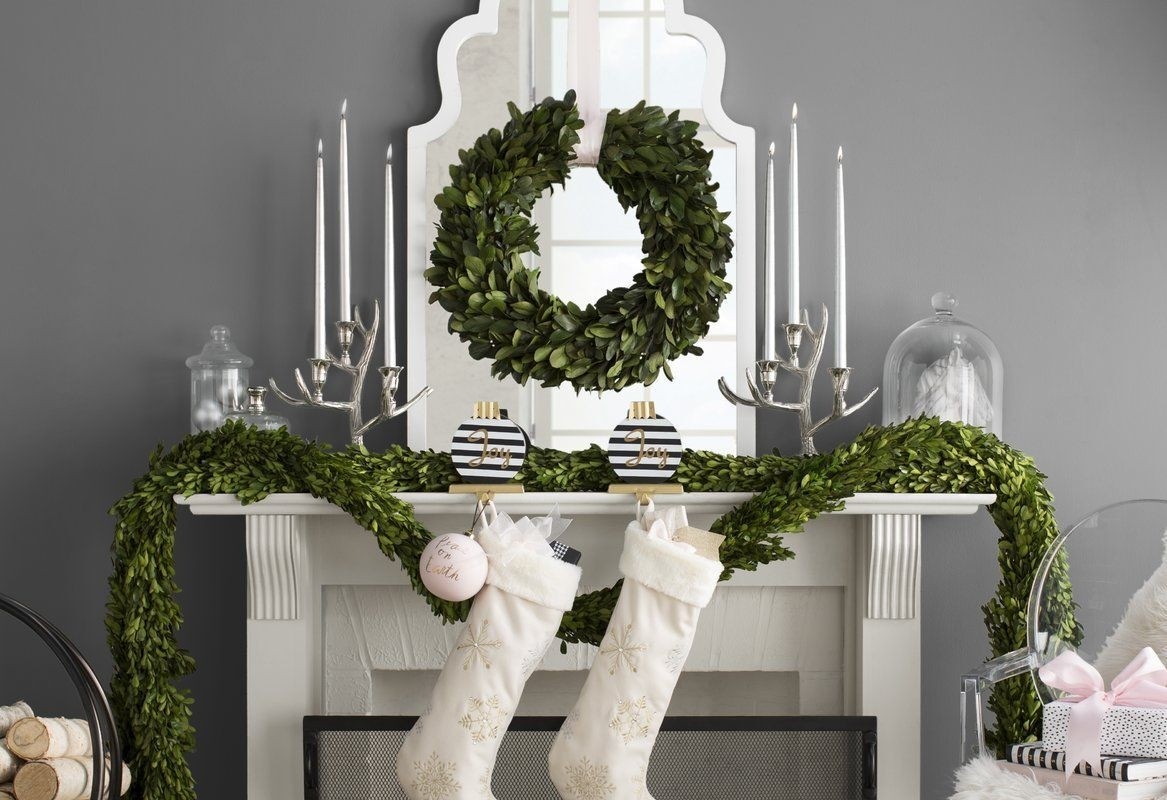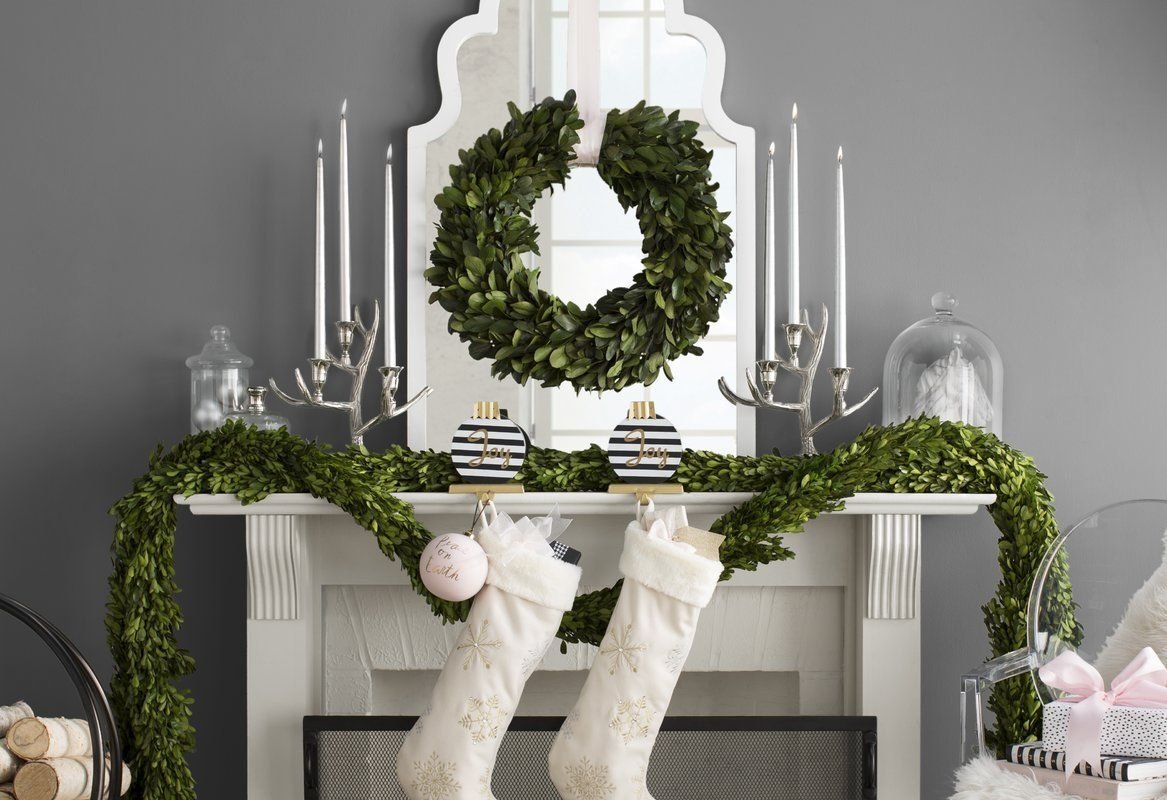 Twine and Silver Ornament Garland
A garland does not always have to be a natural, leaf-laden bough affair. With this silvery ornament option, you can make your home festive without unwieldy boughs.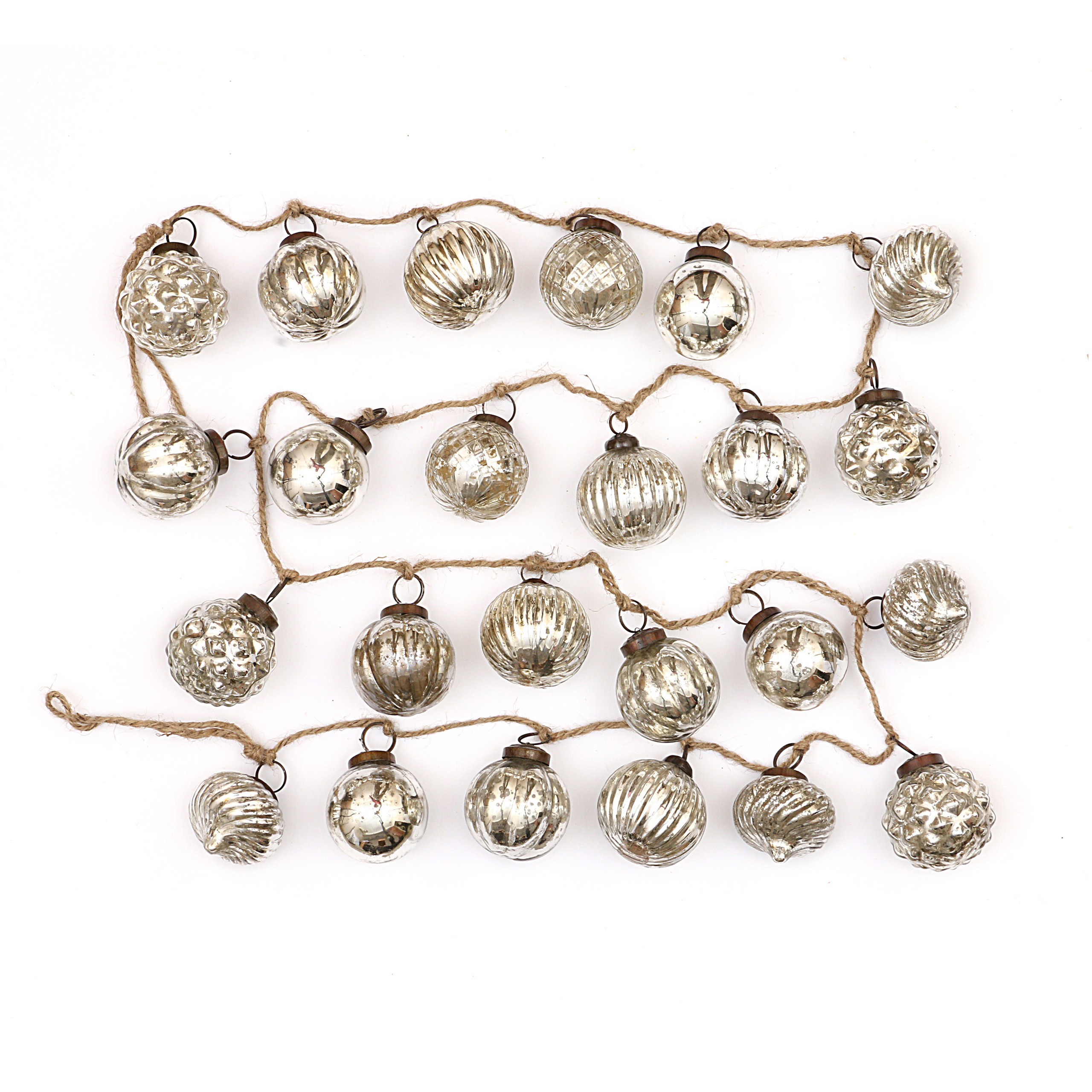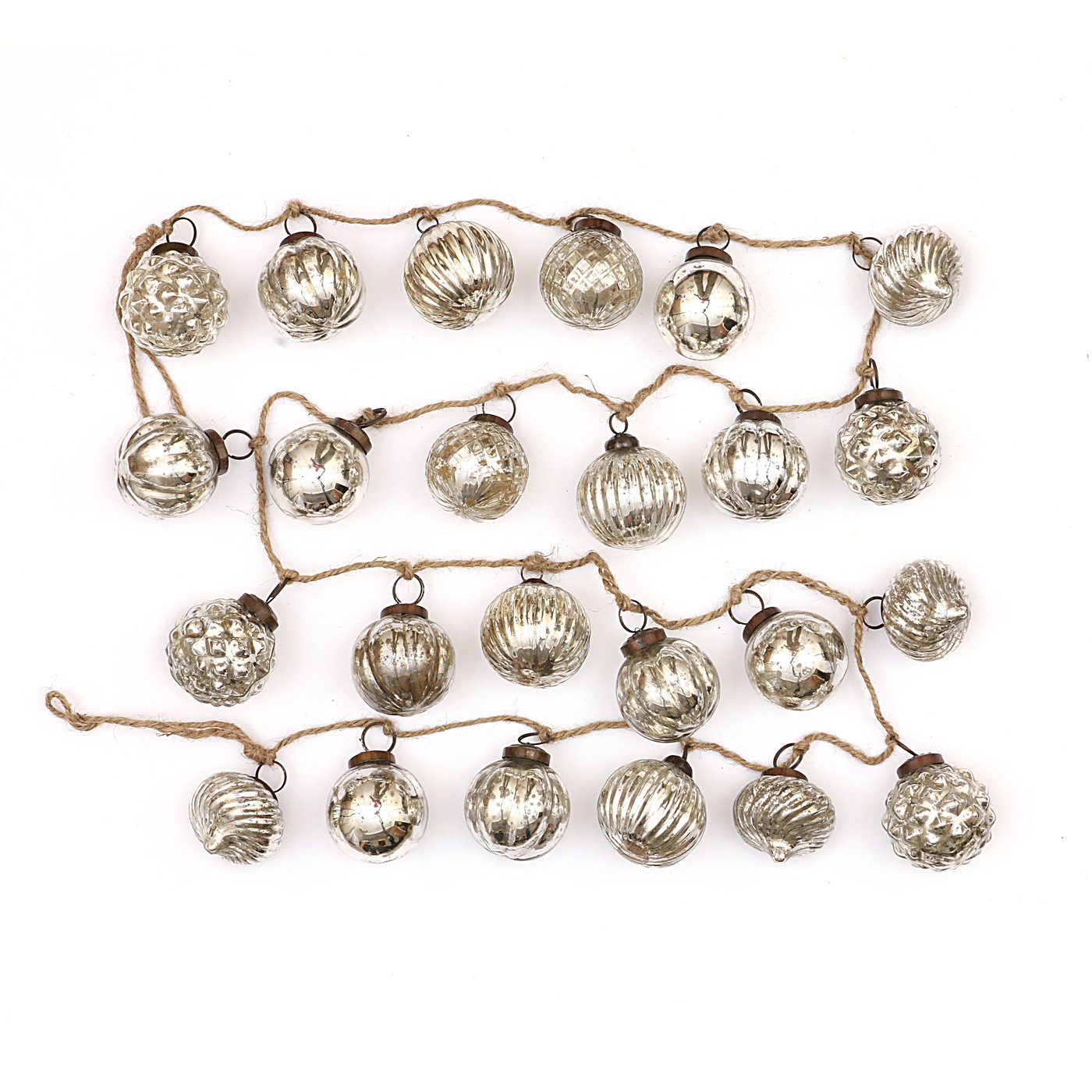 Citrus Dried Cinnamon Garland
If you'd like your home to smell divine, look no further: This spicy orange number both looks and smells sweet.
Cheery Stocking Calendar Garland
Combine the idea of an Advent calendar, Christmas stockings and a fun garland all into one with this whimsical offering!
Christmas Present Whimsical Garland
Presents don't always have to be found under the tree. With this fir-and-wrapped-present garland, you can create a fun theme for your Christmas decor.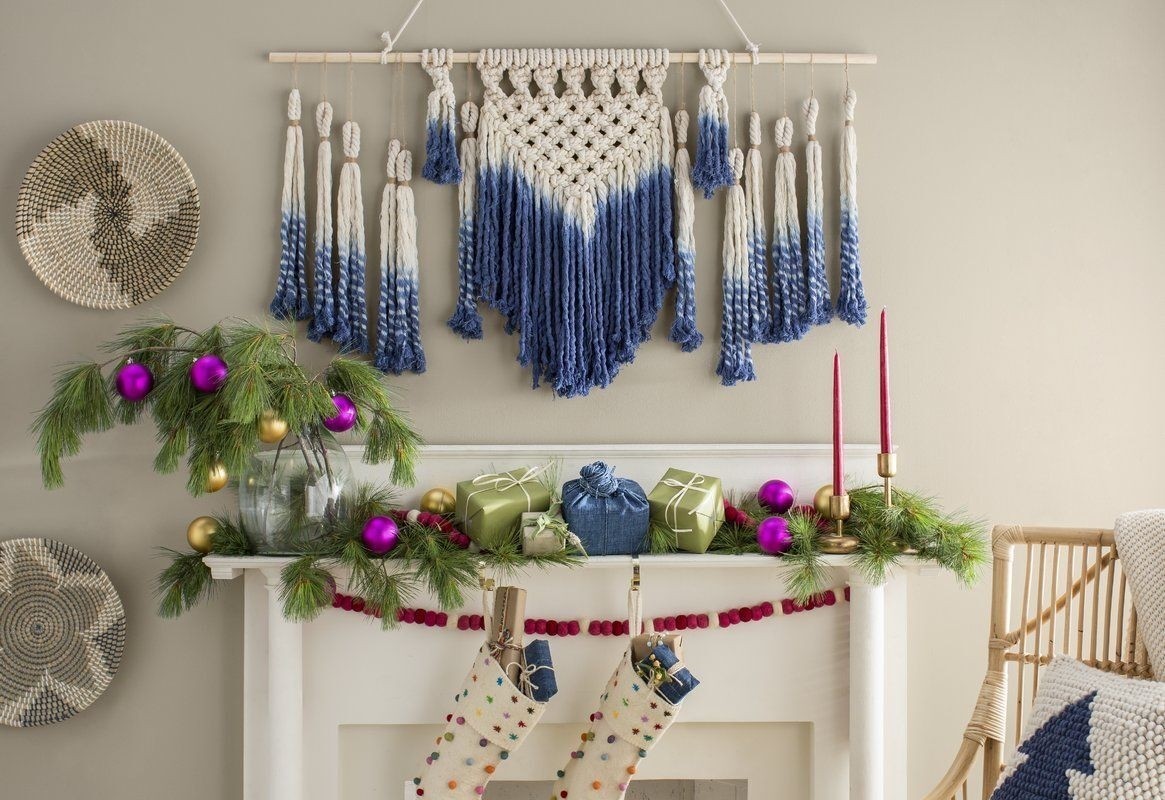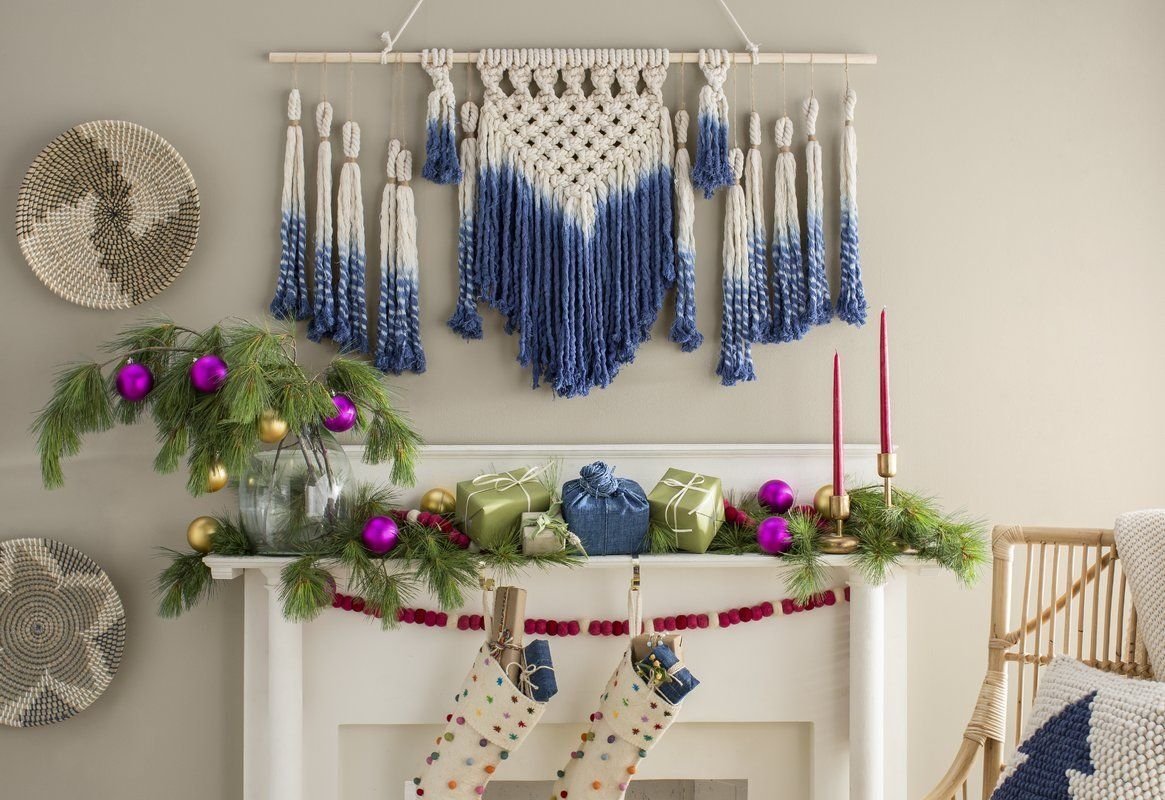 Wispy Greenery Garland
For an upscale, natural, ethereal Christmasy decoration, choose a fir garland that's fresh and leafy.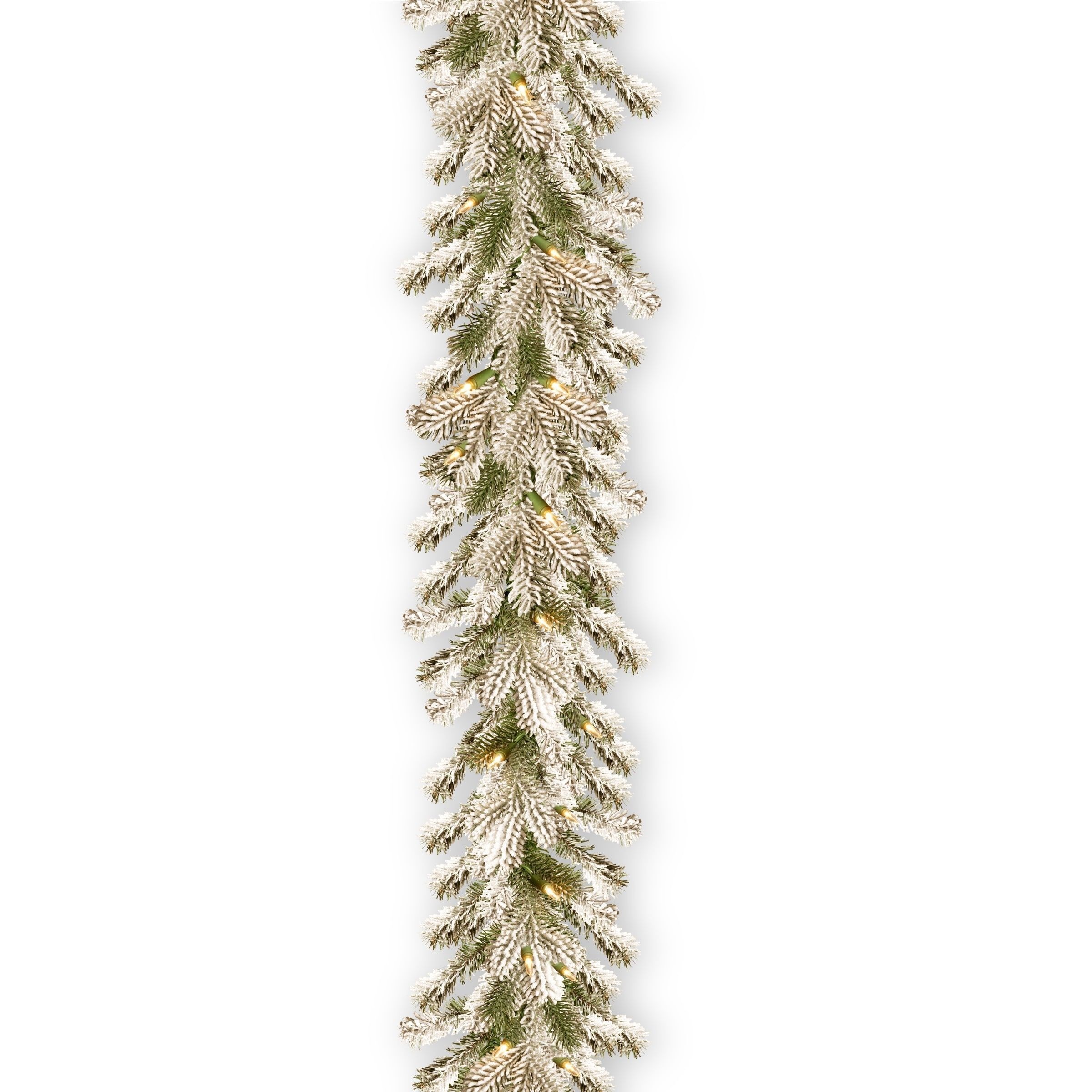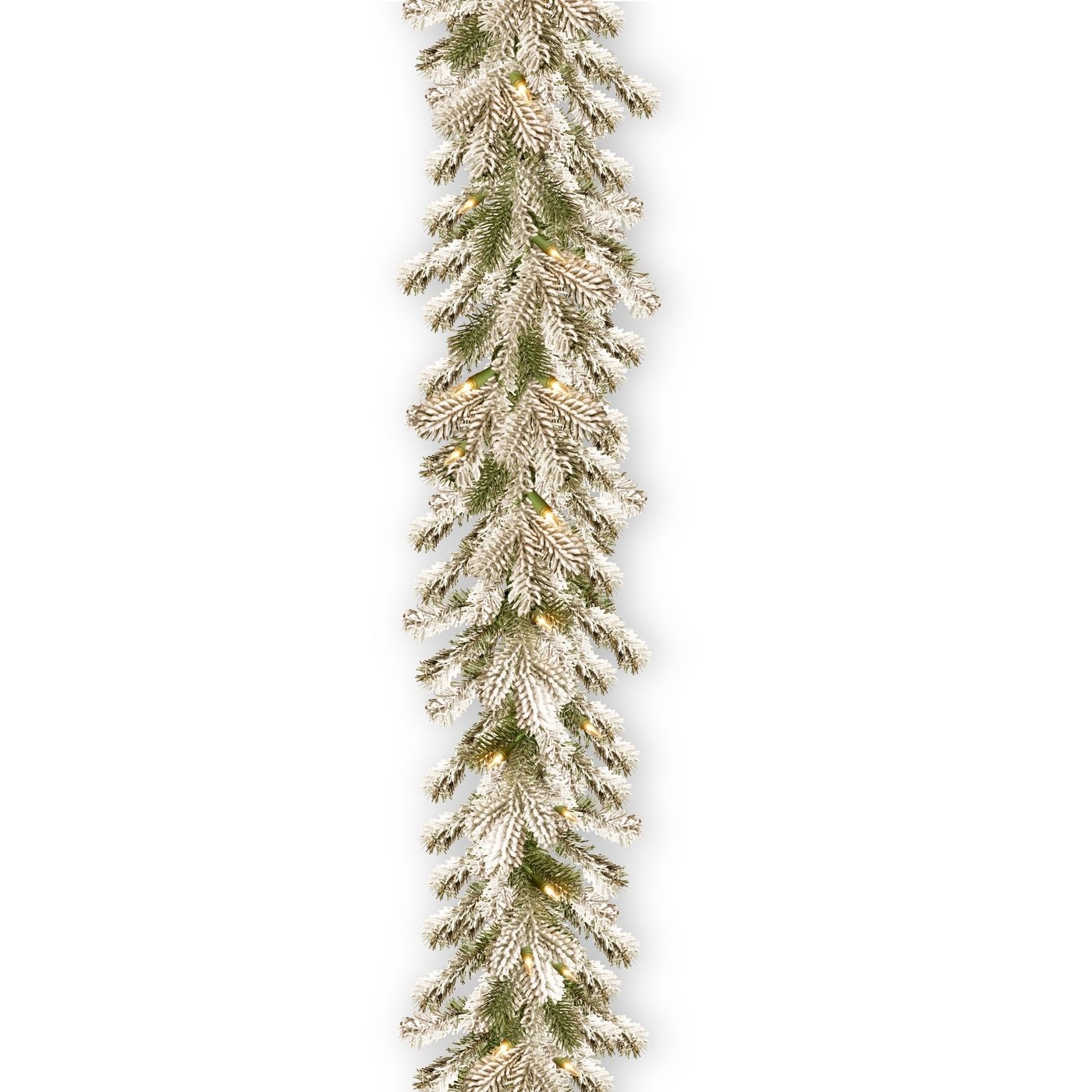 Twirled Garland with Ribbon
Lining your mantelpiece with this sizable garland will really anchor your room with holiday flair.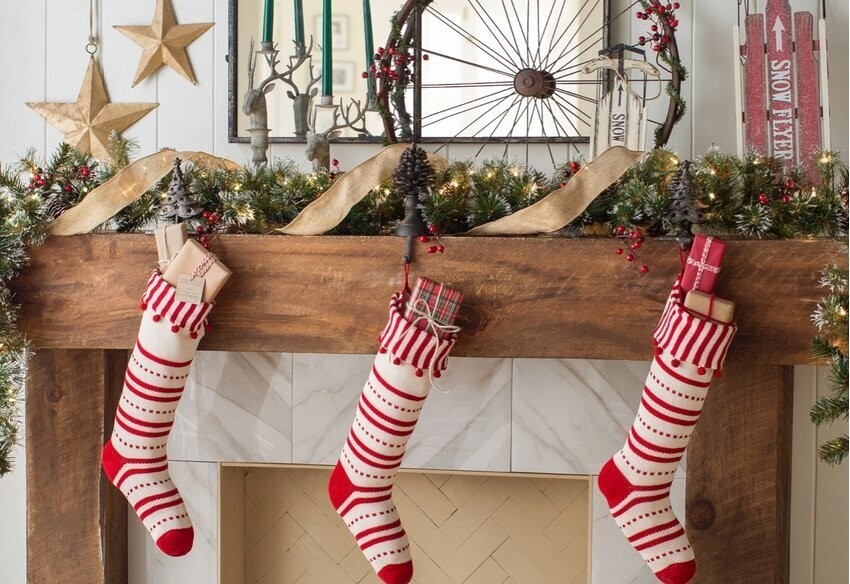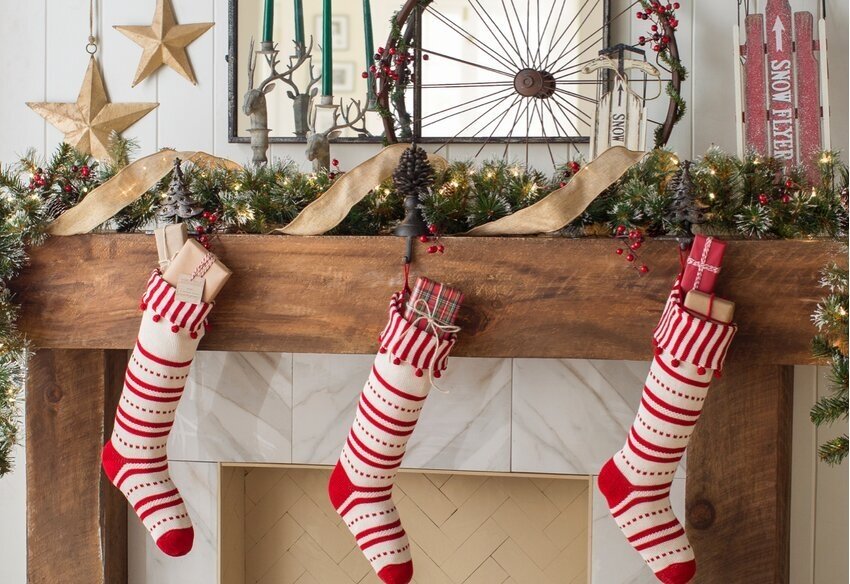 Peppermint Candy Garland
Love the minty-fresh feel of a snowy morning? Invite that feeling into your home with red-and-white decorations for festivity for all!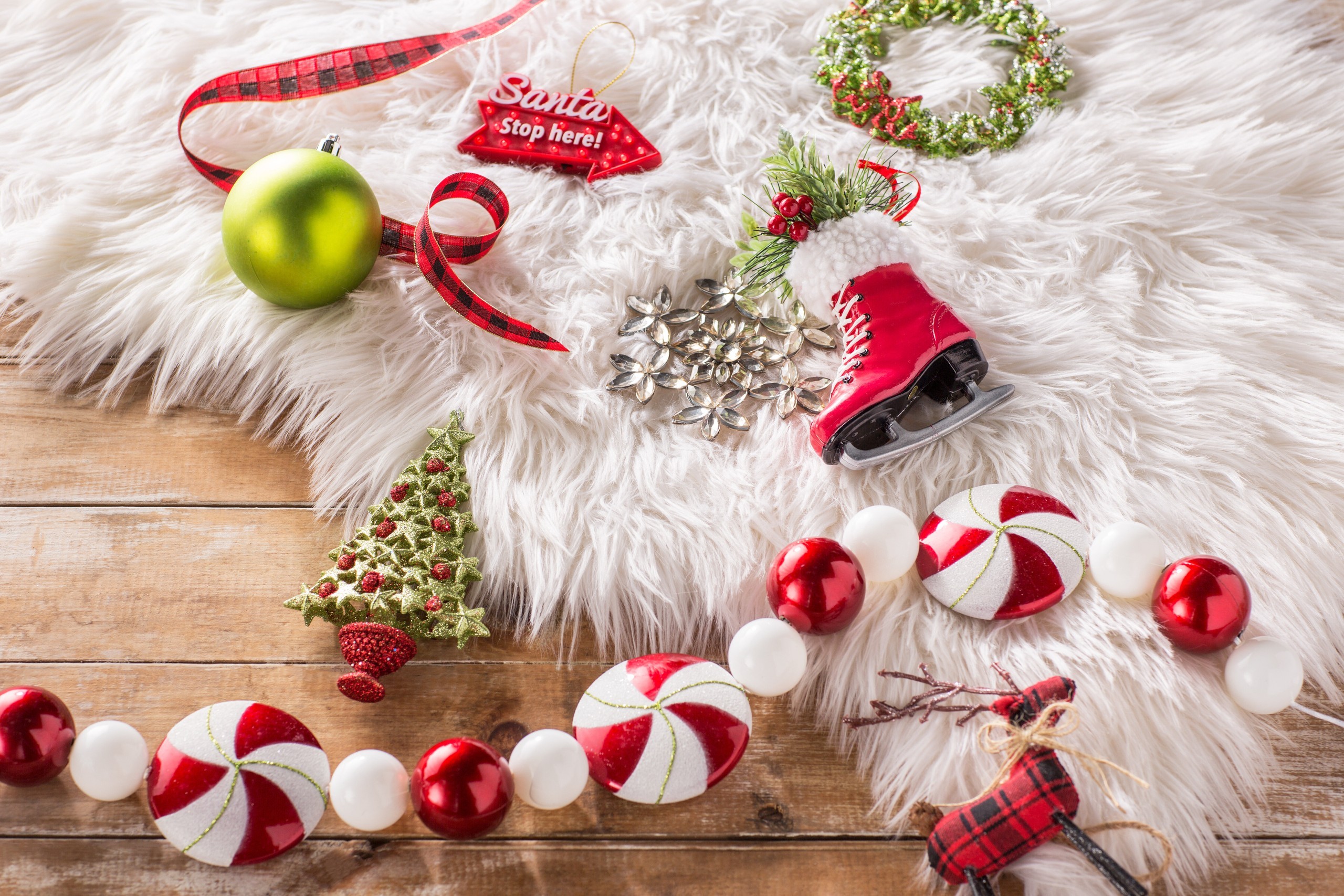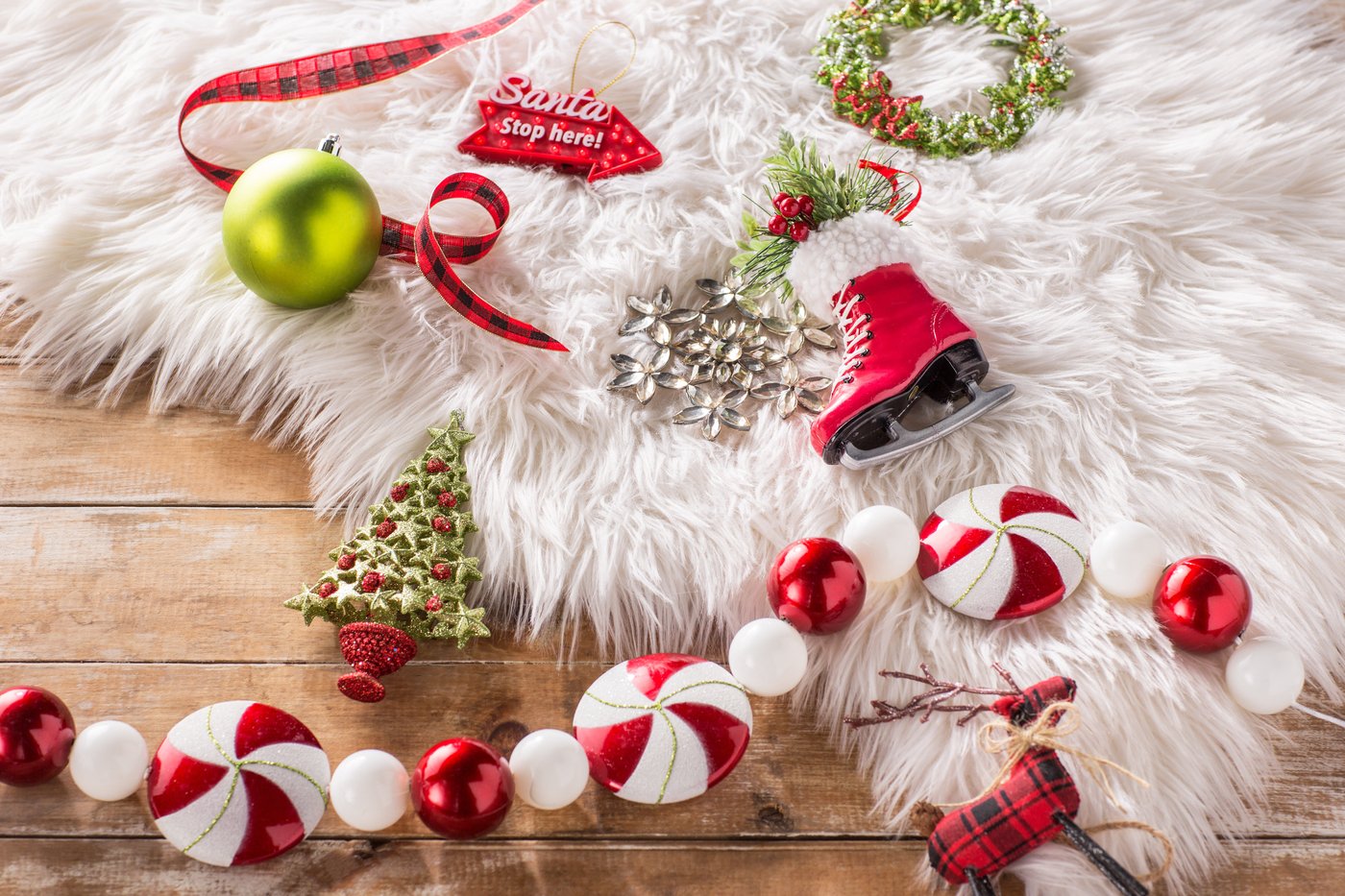 Plain Garland Over a Frame
Garlands aren't just for the front door or the mantel. Place a simple bough or greenery over a picture frame for a similar effect!
Waterberry Spruce Garland
With green and red and bits of dusted snow, this type of garland would look right at home either outdoors or down the center of your holiday table.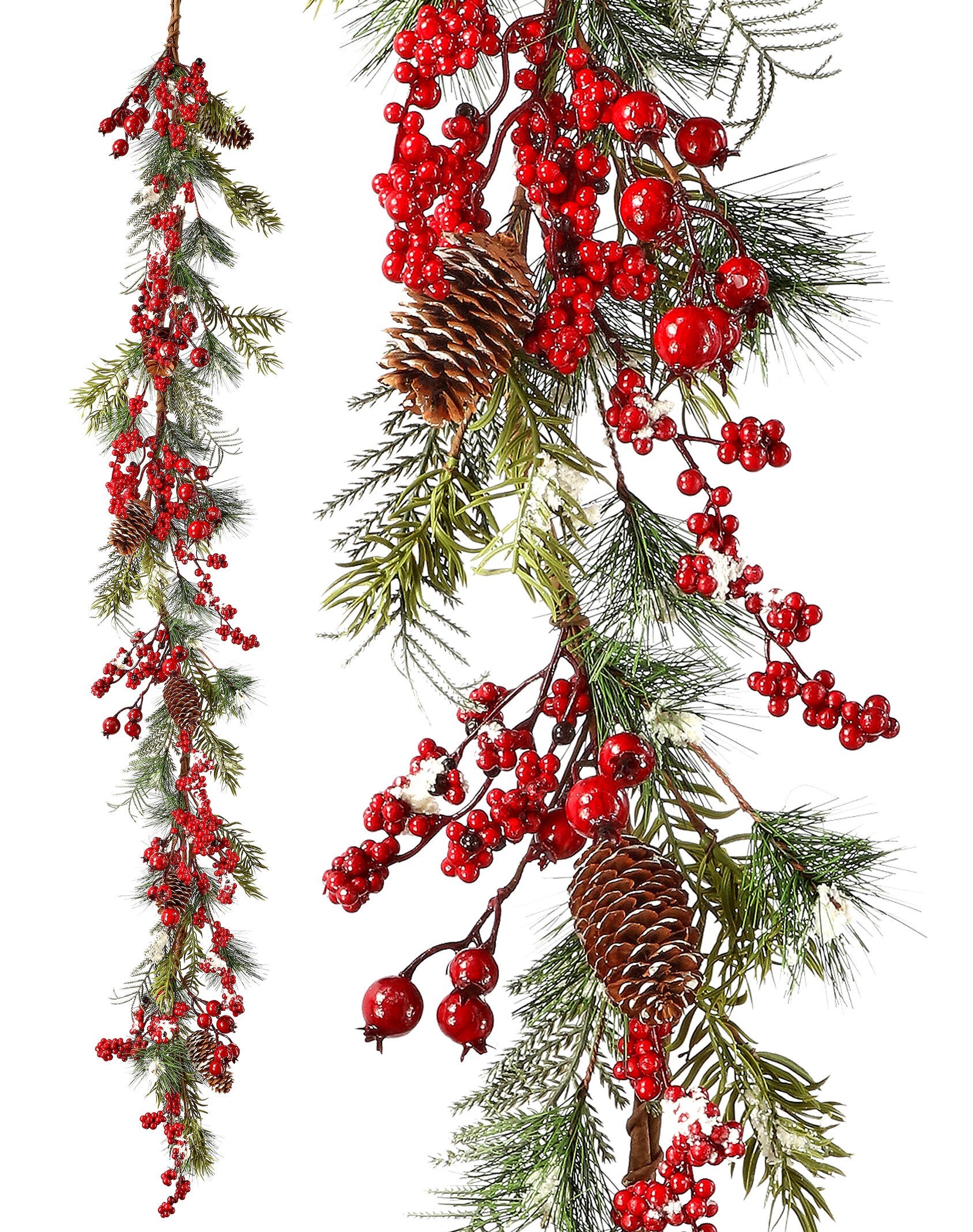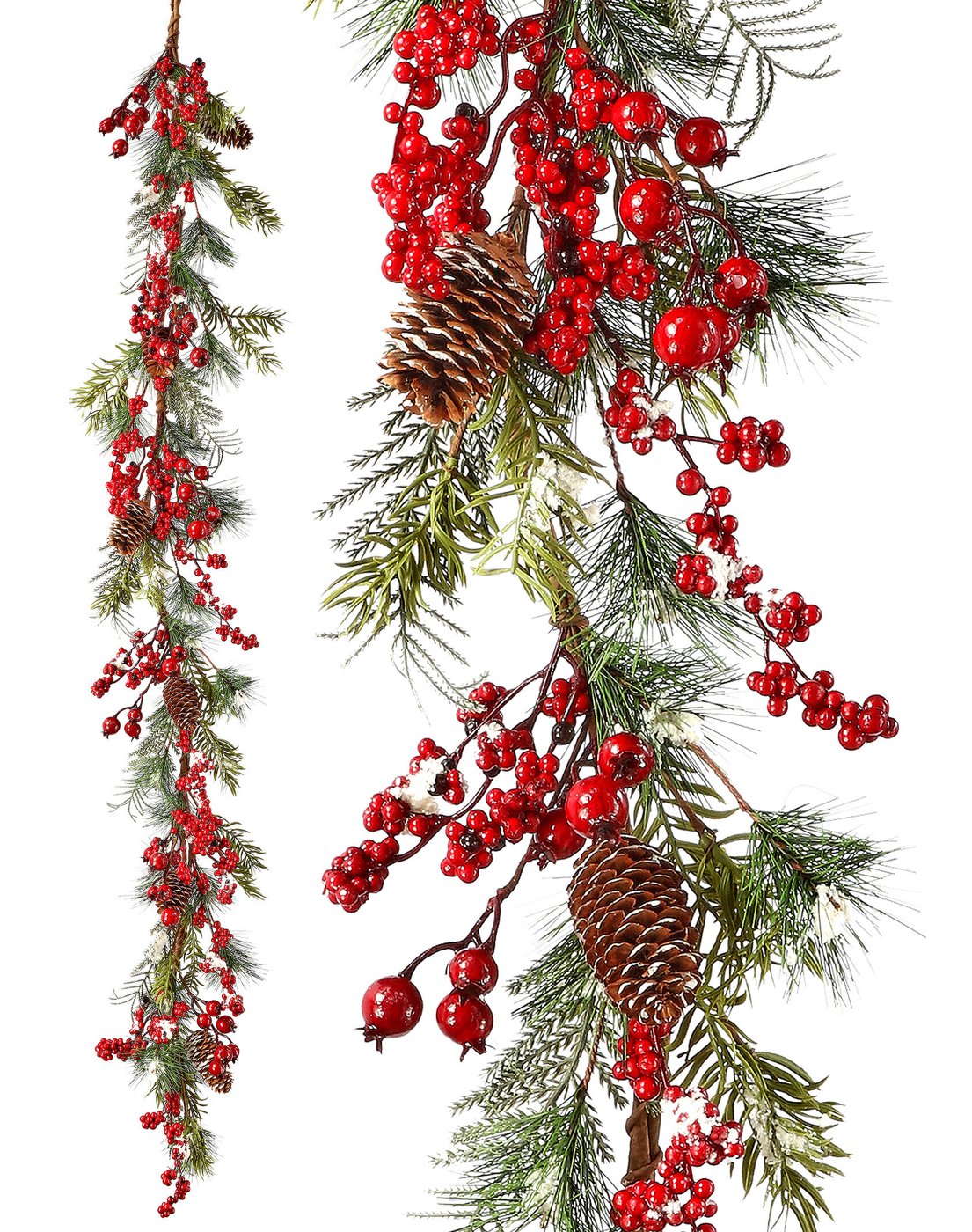 Ornament Garland
Looking to step away from the traditional red and green that typifies Christmas? With this blue, gold, and white theme you'll still feel festive - and unique.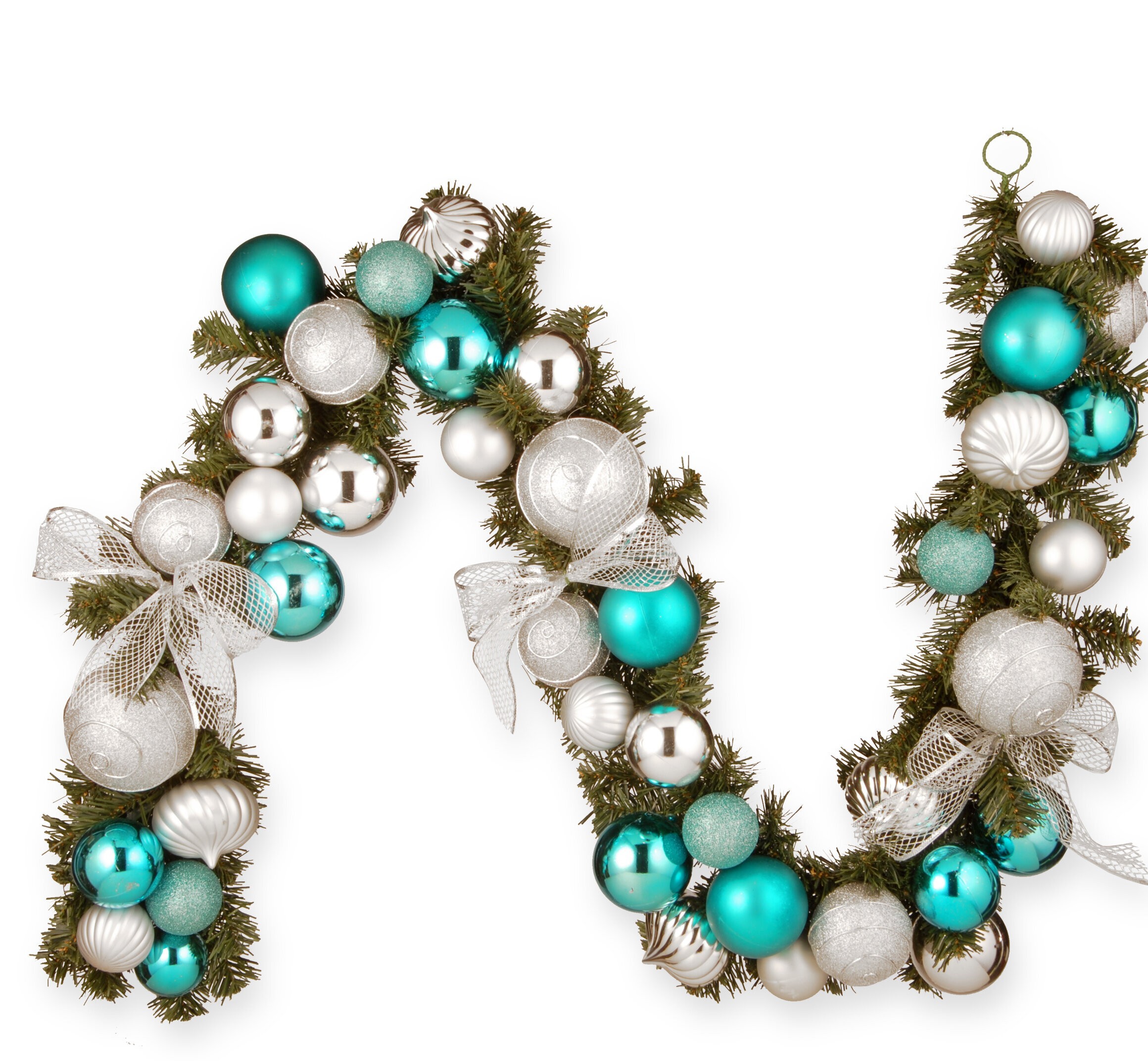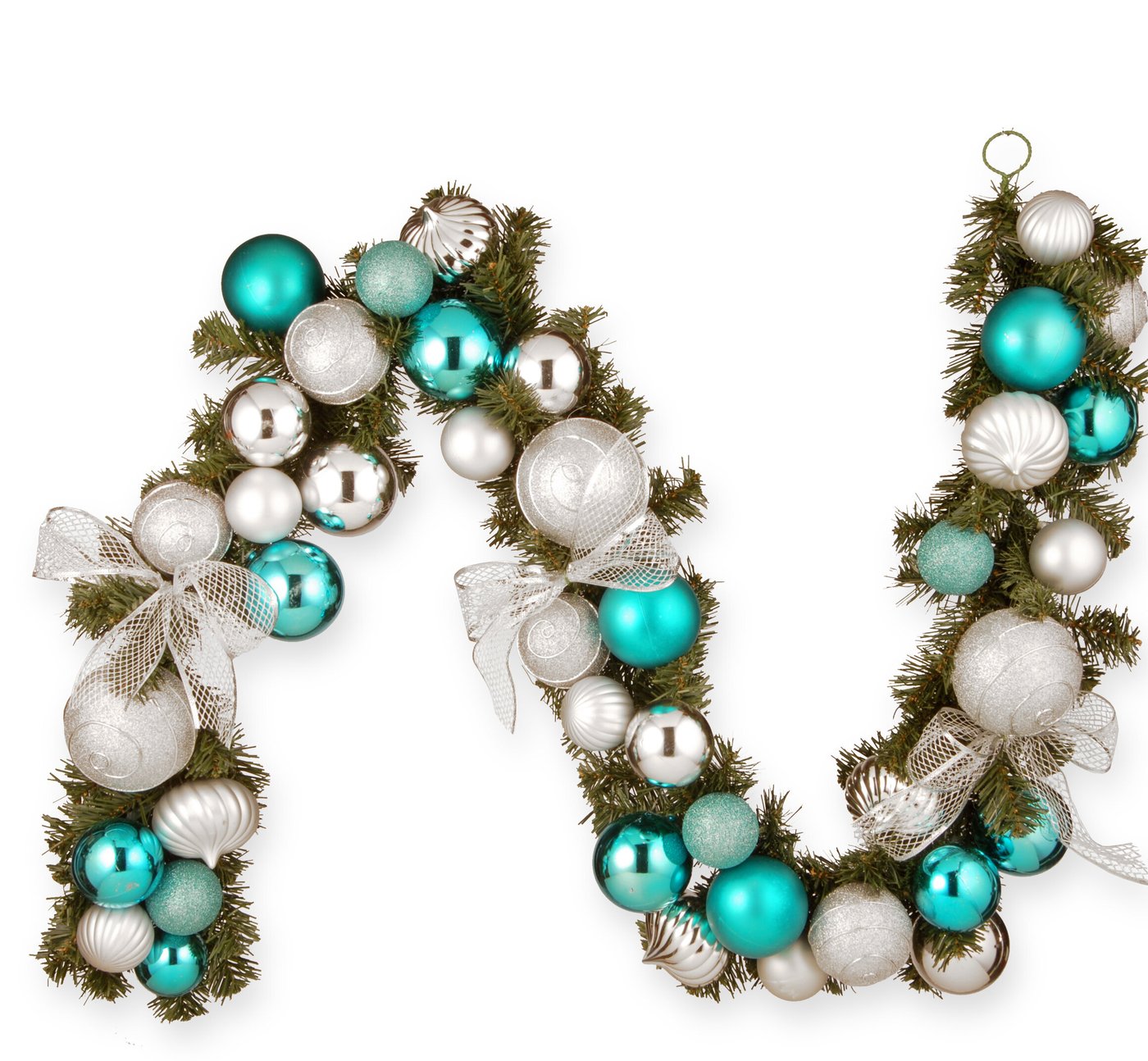 Merry Christmas Metal Plate Garland
A more steampunk or industrial take on a traditional pennant garland, this one says the reason for the season in muted grey tones.
Candy Canes and Apple Garland
Want Christmas decor that's so sweet you might eat it - literally? The pepperminty goodness and the tart apples make up a gorgeous, tasty garland.
Coastal-Themed Garland
Live on the coast? Want to incorporate maritime flair into your Christmas? With accessories like these, you can.
Pre-Lit Warm Garland
If you're looking to minimize your work when decorating, combine your garland and twinkly lights into one.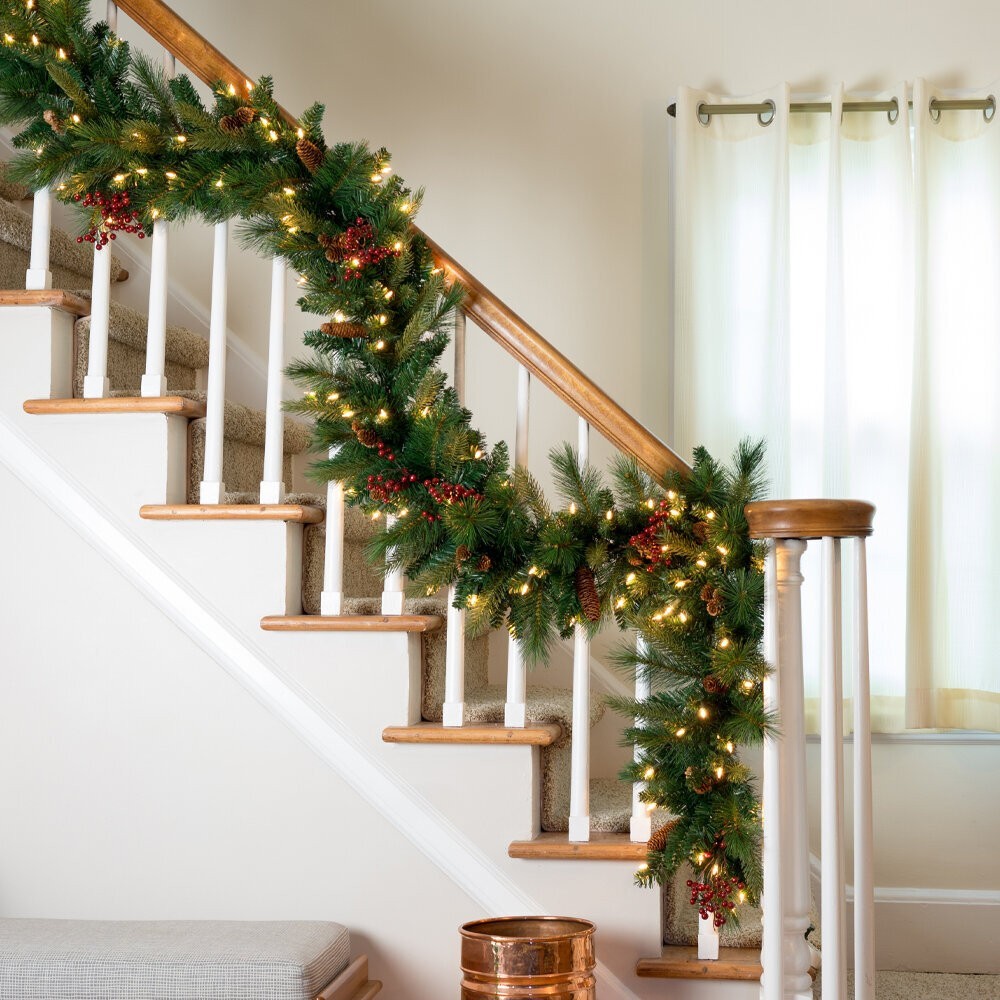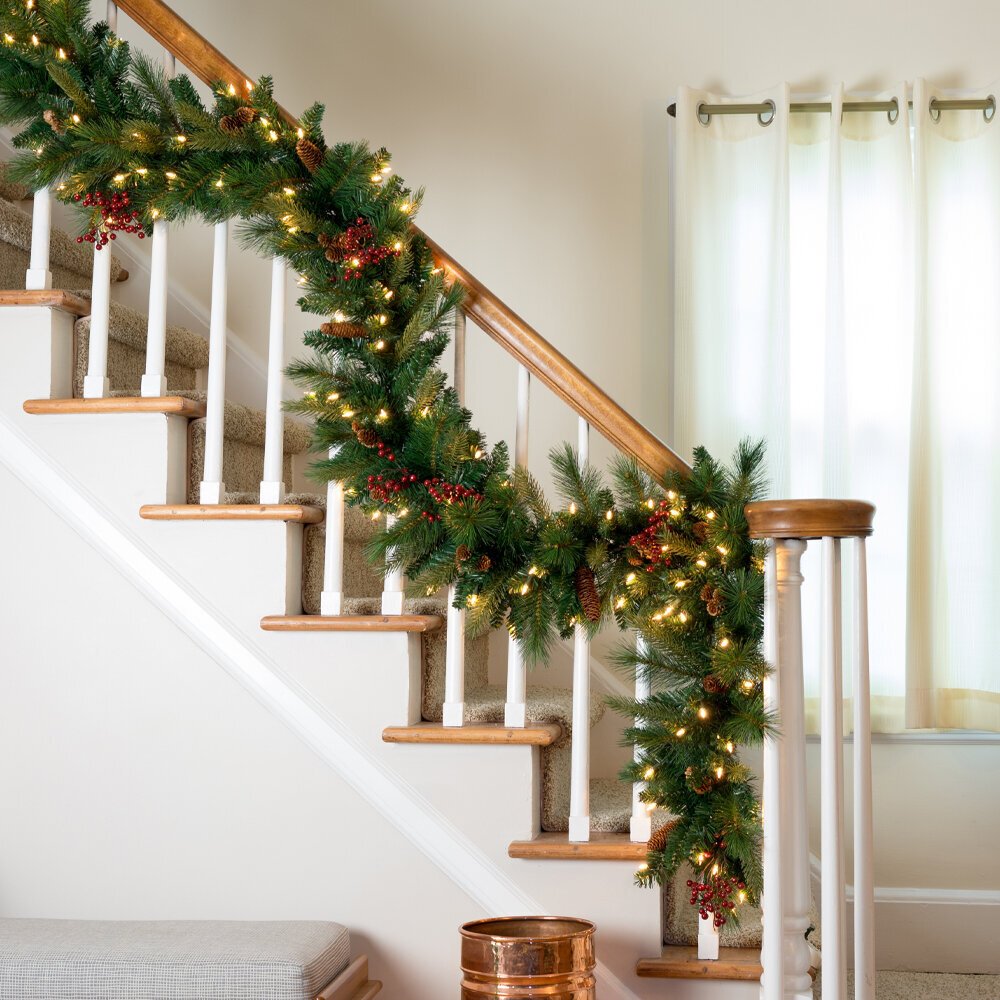 Rustic Seed Pod Garland
For the minimalist, naturalist, or one who just wants a unique garland - choose this for your mantel or doorway!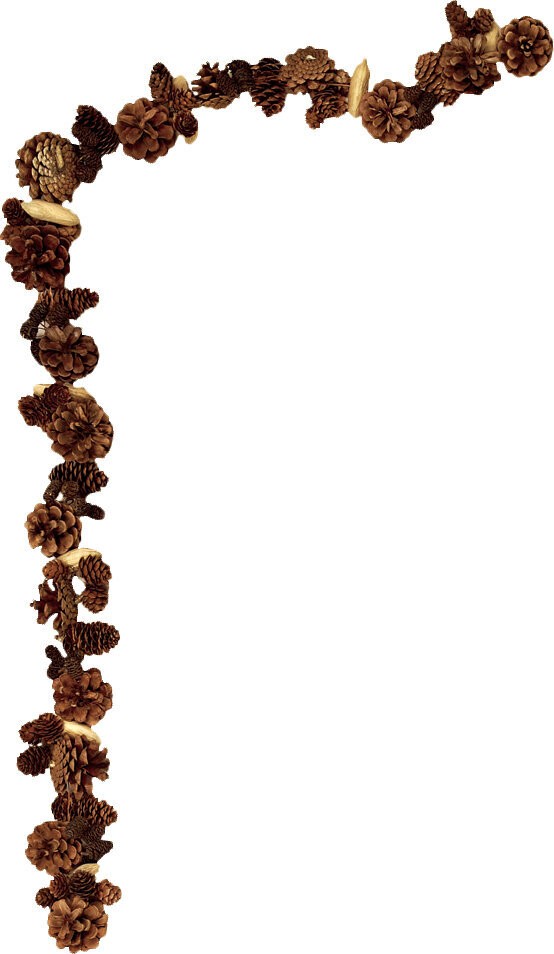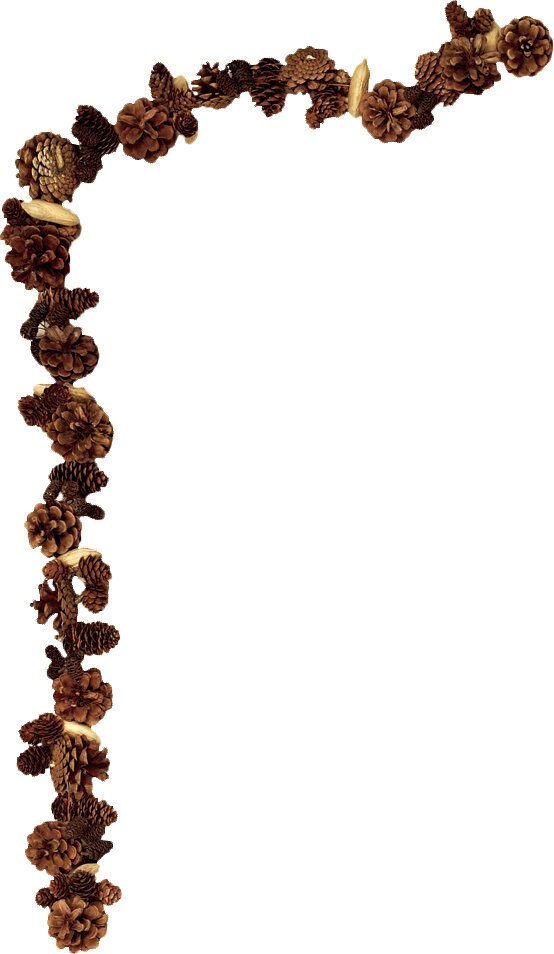 Glam Gilded Berry Garland
This drape-y golden lace-like garland will make your home feel straight out of a fairytale.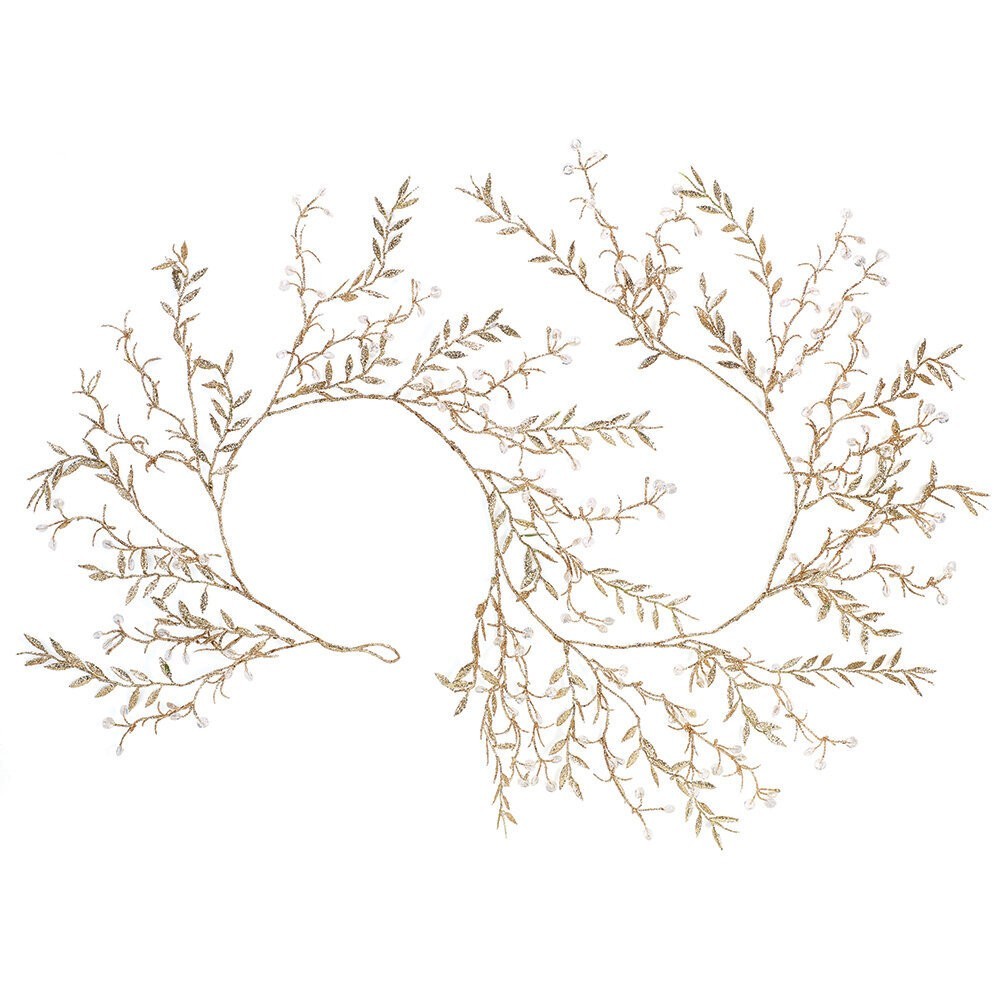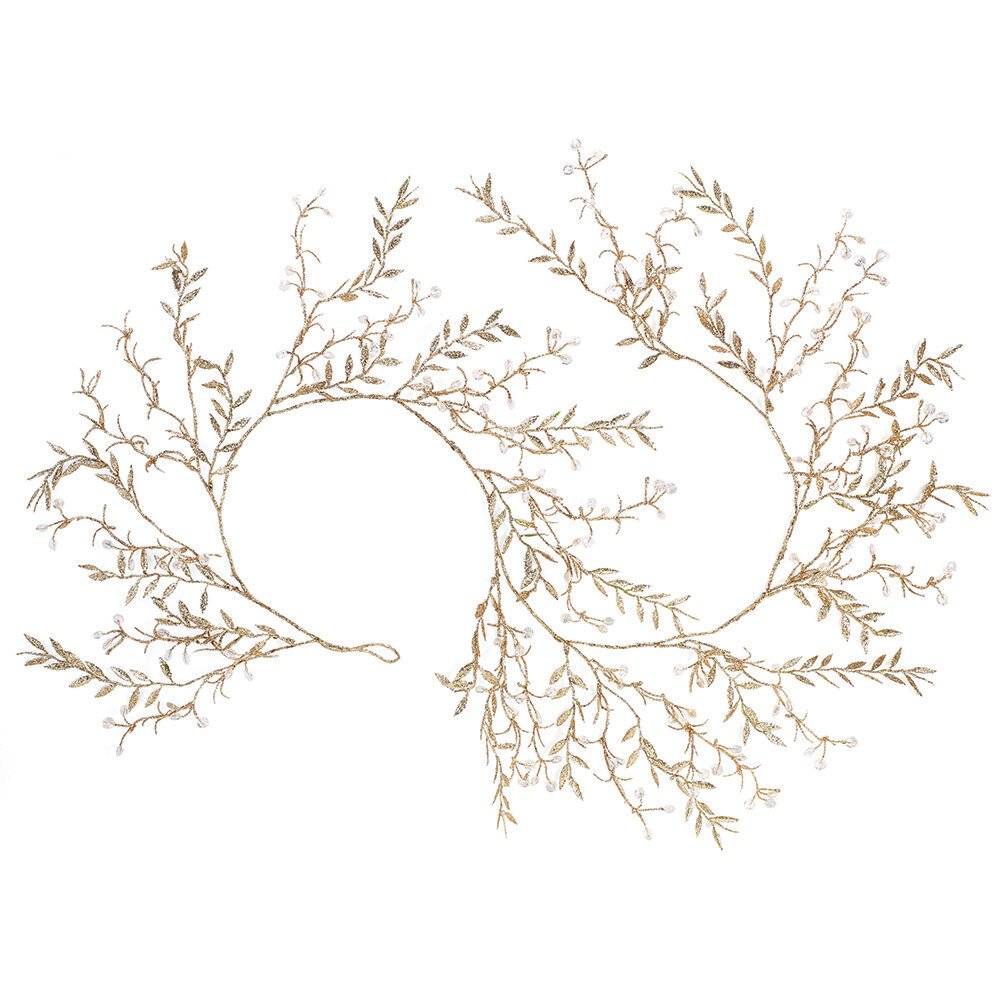 Thin Bough with Berries
Leave the leafy greens behind with this unique red-forward styled garland!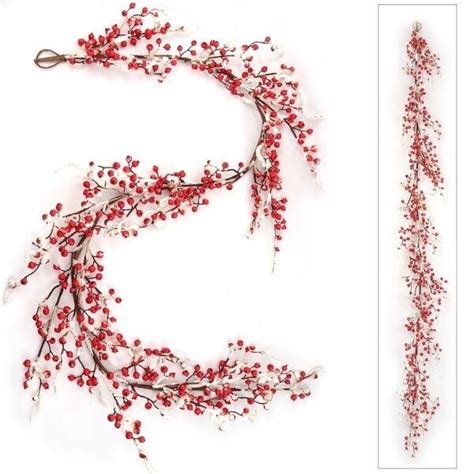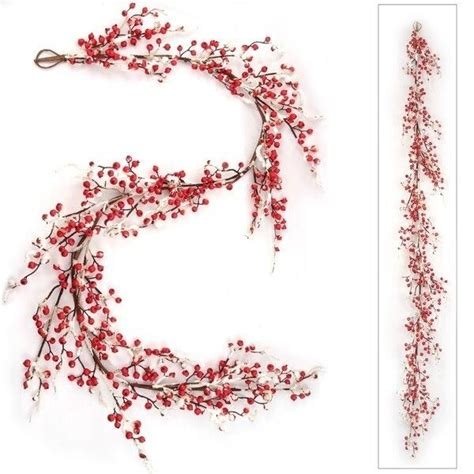 Cream Magnolia Garland
With large neutral flowers, this garland will liven up any space, mantel, or table.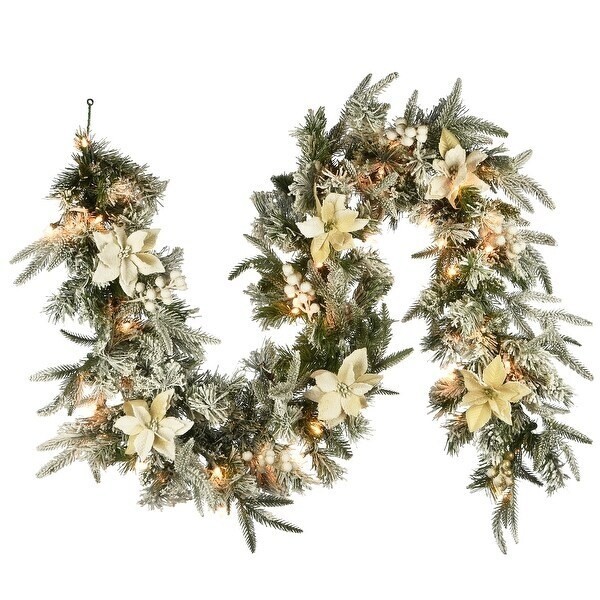 Glittery Pine Needle Garland
Neutral but make it fashion. This beige garland with glitter accents will look good in a minimalistic space.
Wool Felt Ball Garland
With a tiny footprint, this subtle green-and-red garland won't take up much space - but it will make a big statement.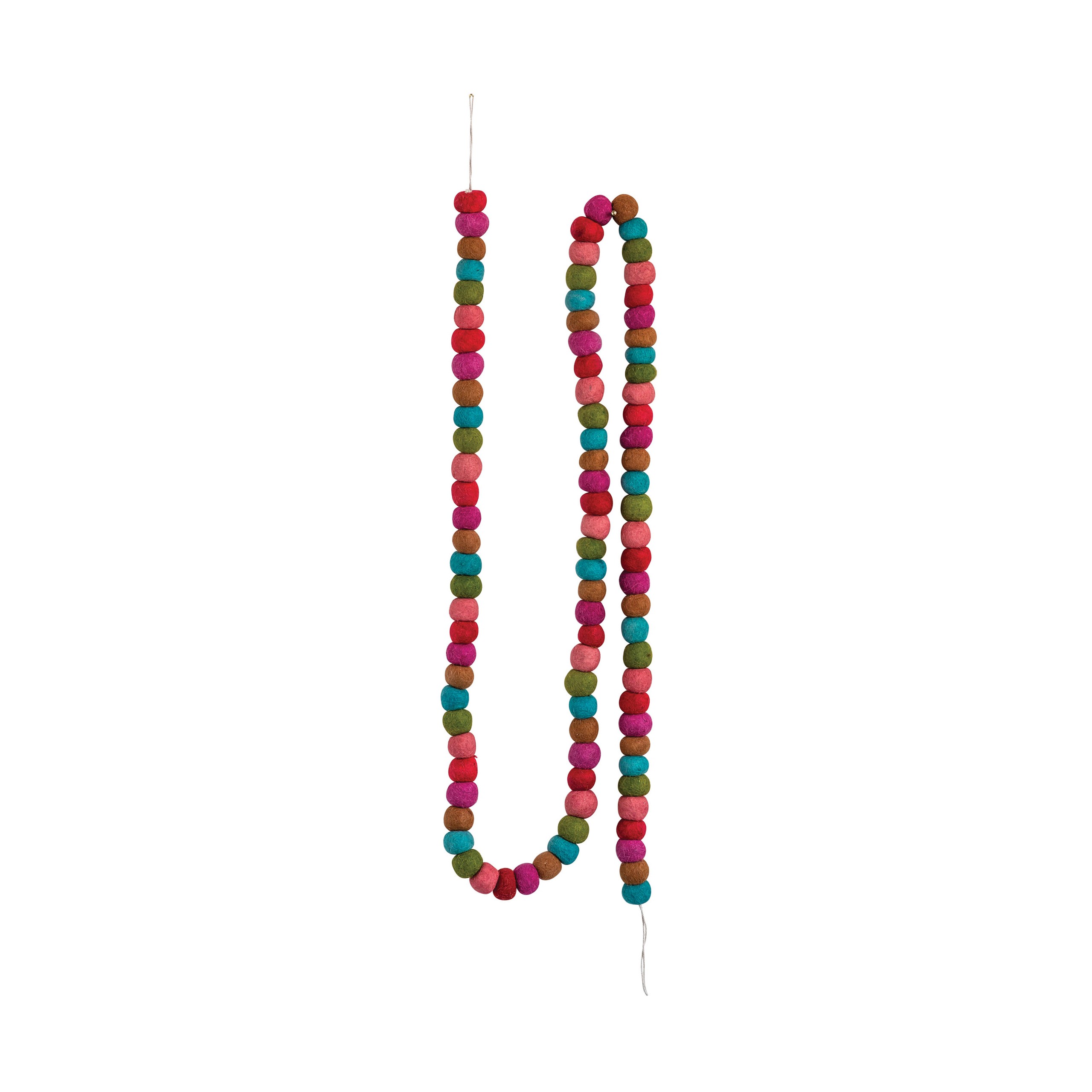 With all of these options for sparklingly perfect holiday garlands, you really can't miss! Which one of these garland ideas do you think you're going to use?