Kitchen functionality is critical. In smaller homes, apartments, and condos, corner space is often overlooked and wasted. While solving storage problems is vital in smaller kitchens, this challenge is recognizable in most modern homes, no matter their size.
Maybe you've got a bunch of fun kitchen gadgets that clutter your countertops or your family's heirloom China to protect; no matter what needs to be stored away, there's always room for improving your storage and organization.
When these kinds of issues arise, corner cabinets are a perfect solution for your storage needs. If you're searching for inspiration for different ways to spice up your spice rack or have a more organized cooking space, there is an extensive listing of corner cabinets with doors at Foter Magazine that can help you solve all your troublesome kitchen storage issues.
If you're trying to skip a full kitchen renovation but still trying to figure out where to stash your pots and pans, here are some great reasons to utilize a corner cabinet in your kitchen.
1.

Decluttering Countertops

One of the fastest ways to declutter your countertops is by adding a freestanding cabinet to your kitchen. Using the right cabinet to do this can add shelving solutions to your space that makes storing kitchen gadgets, small appliances, and even ingredients in a tidier way. Doing this will free up your countertop space quickly, helping your kitchen not just look cleaner but bigger, too!
2.

Floor-To-Ceiling Functionality

Efficiency is key when designing your kitchen so don't overlook cabinets with floor-to-ceiling functionality to maximize the vertical space available. These cabinets not only give you more storage options, but they also add to your décor by creating visual interest in your space.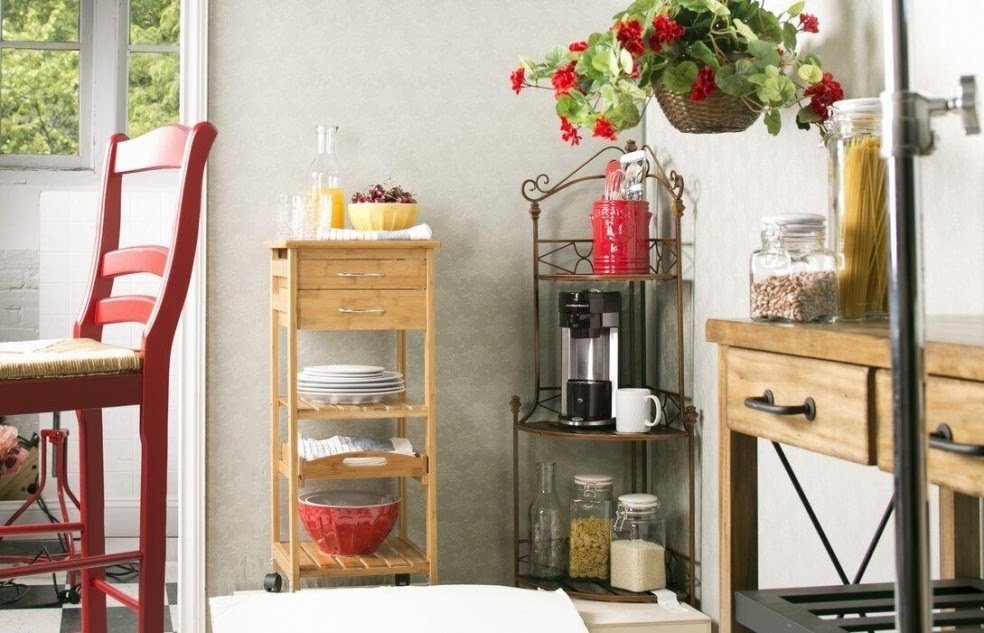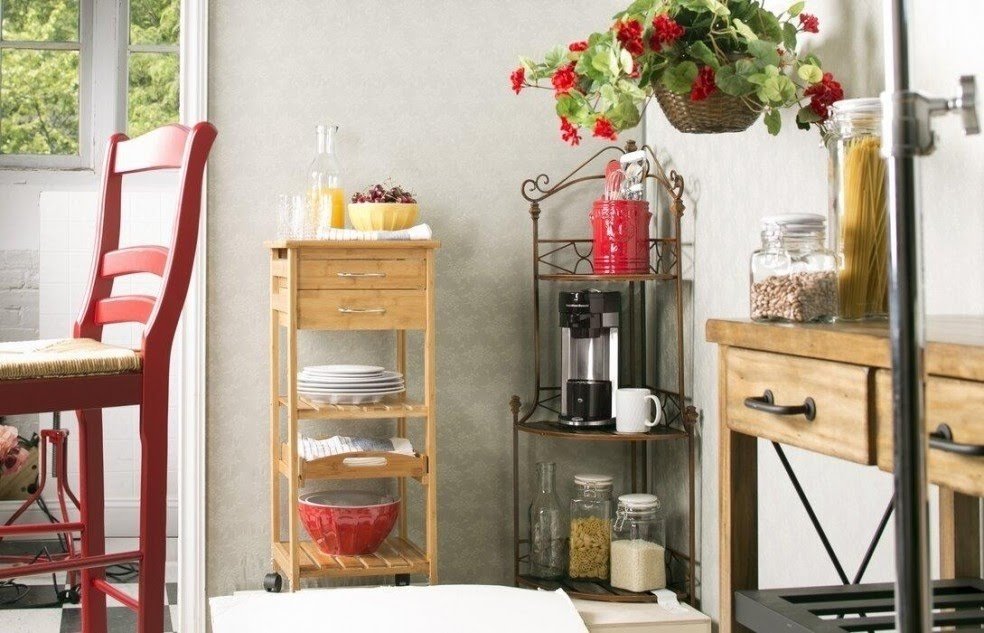 3.

Ease of Access

Trying to find your favorite pot or pan when you're in the middle of a recipe can be frustrating. Skip the aggravation by using blind corner cabinets near your stove to easily store your dishware easily within reach. Instead of fumbling for the right pot to boil spaghetti or slow cook your favorite red beans and rice, just swing open a corner cabinet door and grab what you're looking for.
4.

Time Saver

Depending on your current kitchen design, you can save a lot of time by putting a freestanding pantry in the corner of your kitchen. Store commonly used items like breakfast cereals, snacks, or coffee in it to create a functional grab-and-go station for busy mornings.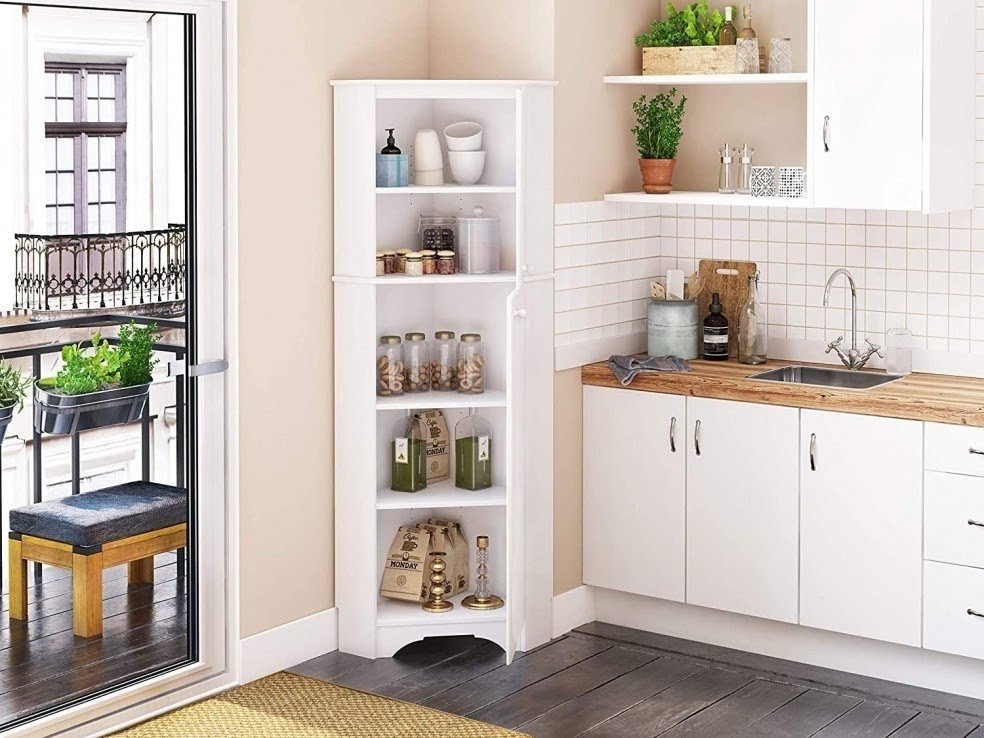 Corner cabinets that have flat surfaces can also double as coffee bars, freeing your countertops from messy clutter to be better used as prep or serving areas.
5.

Unique Solutions to Common Challenges

Deep base cabinets are a tough option for those who can't crouch or kneel to find something they need. Since corner cabinet drawers come in a wide range of shapes and sizes, consider a 3-drawer corner cabinet system to easily access space that would otherwise be wasted. By installing hardware on both sides of one cabinet drawer, you keep the continuity of your kitchen intact while also amping up the functionality and ease of access.
6.

Trash Stays Out of Sight

Eliminate bulky trash bins that are in your way by stashing them under your countertops or in a corner curio cabinet. Doing so will effortlessly improve the flow of and you can enhance your organization by using a lower corner space that often goes unnoticed or unused.
7.

Affordable & Convenient

Floating shelves and corner cabinets with open cubbies are an affordable and popular solution to maximize underused space in any kitchen.

Place them over a corner cabinet to get full function from your walls from floor to ceiling. They are intuitive and design-savvy, looking great in any kitchen space. Store cookbooks or spices on them so they're available whenever you need them.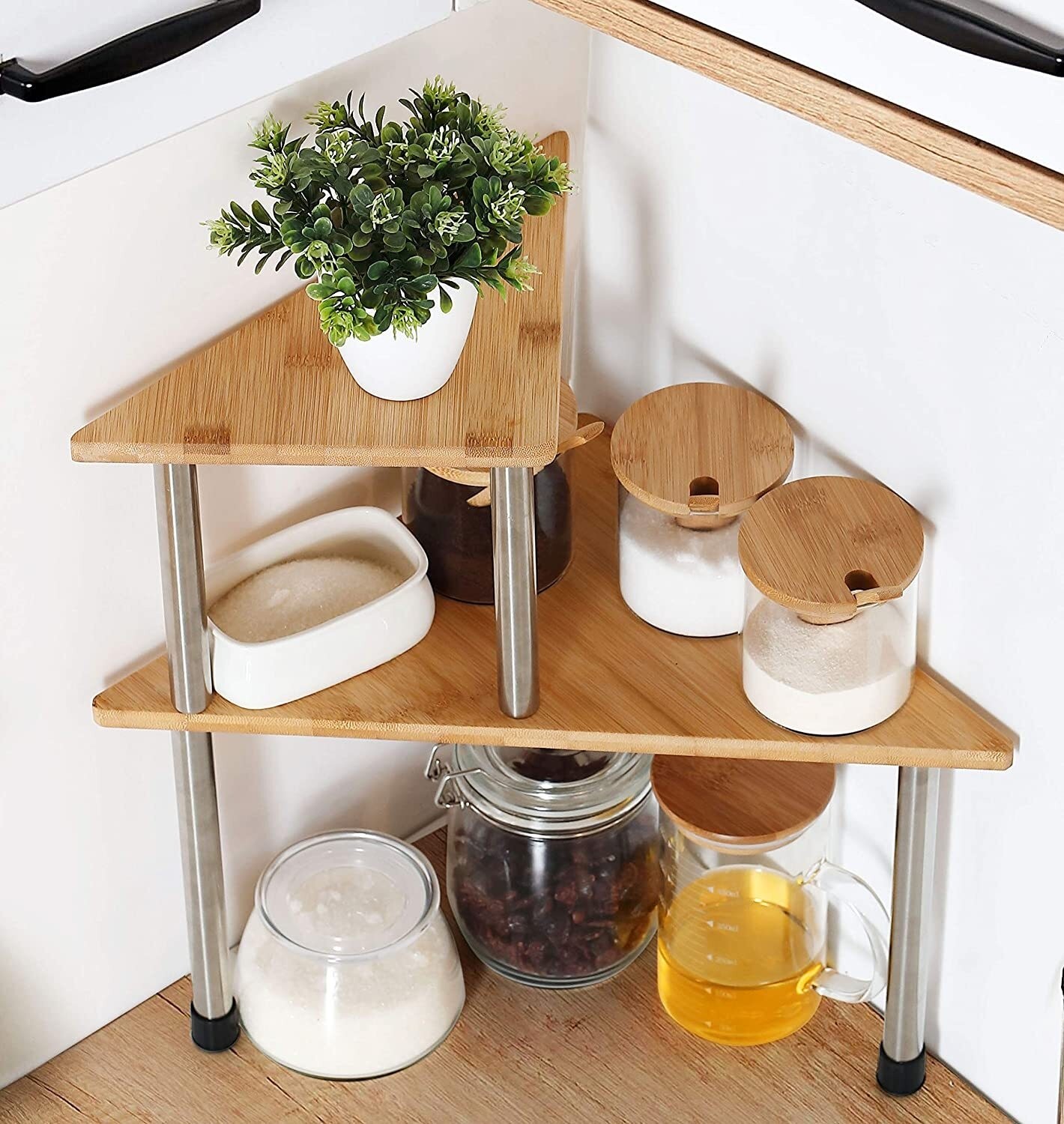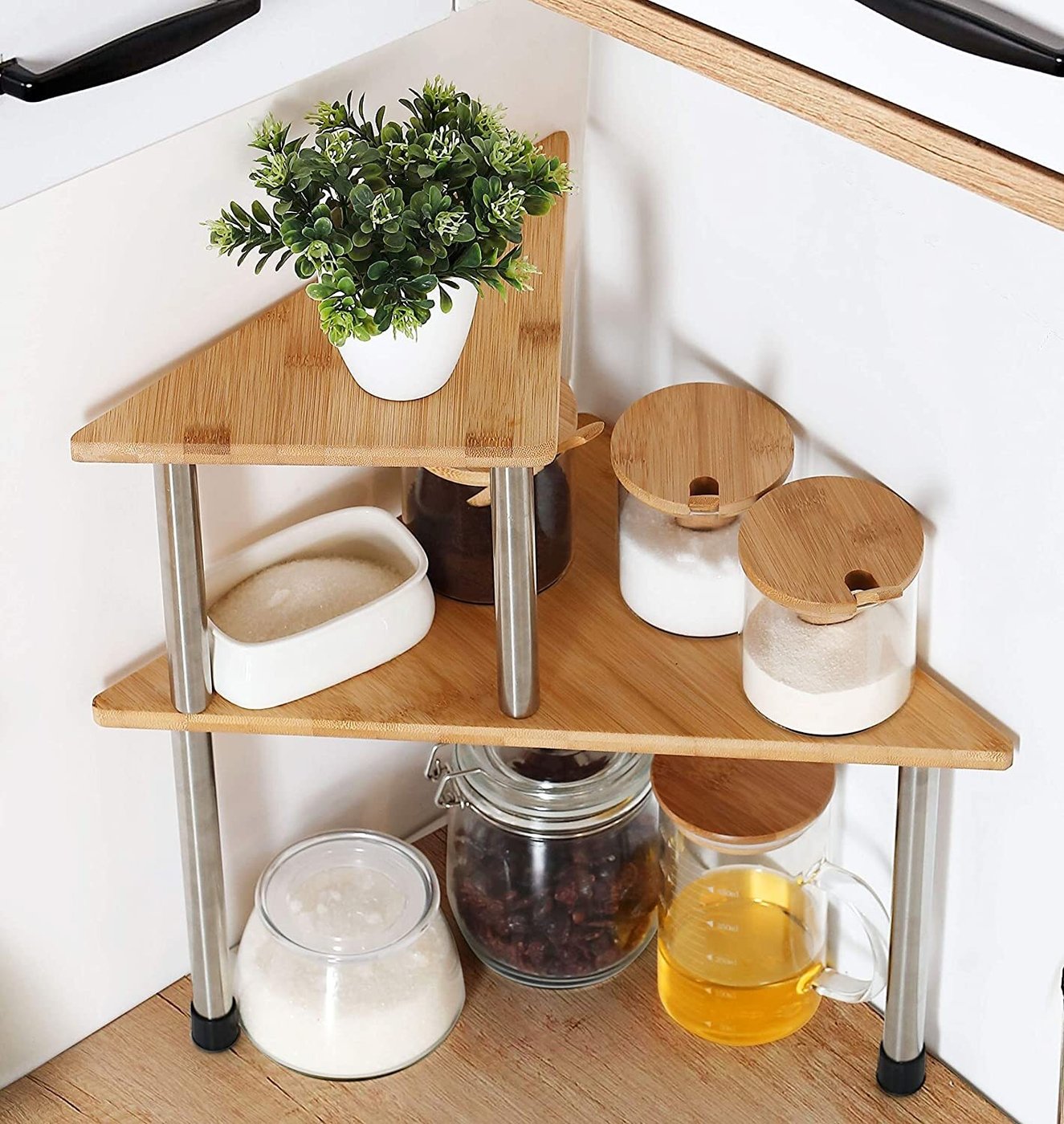 They're easy to integrate into any design by just hanging them on a wall above countertops, near your stove, or next to your prep station. They are available in just about any size, shape, and style which makes them a perfect fit in any budget.
8.

Includes Everyone's Favorite Features

The traditional lazy susan is a favorite among both kitchen designers and homeowners for good reason. This classic device has maintained its place in the most organized kitchens for decades due to their low price point, their convenience, and their unique ability to fit into just about any corner cabinet.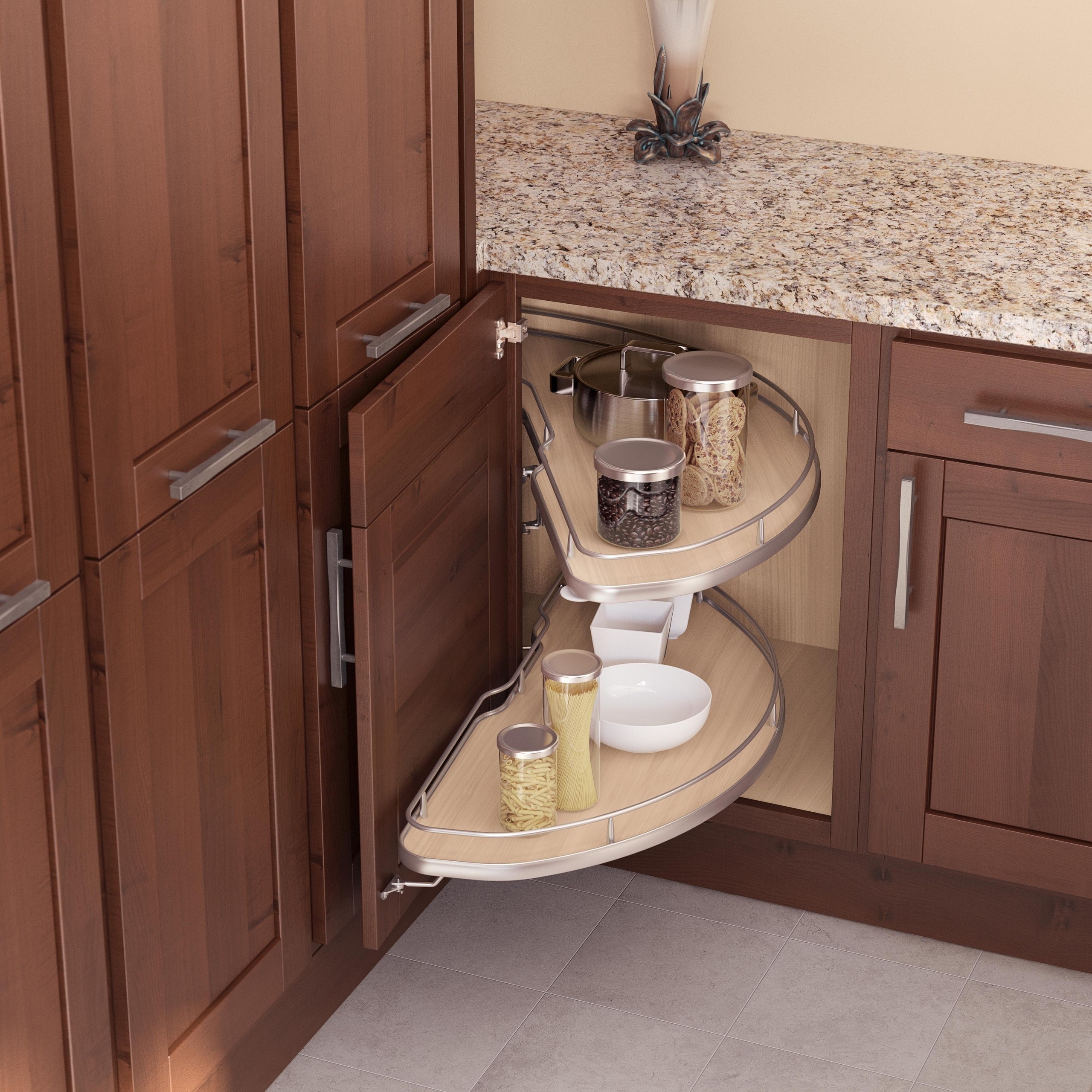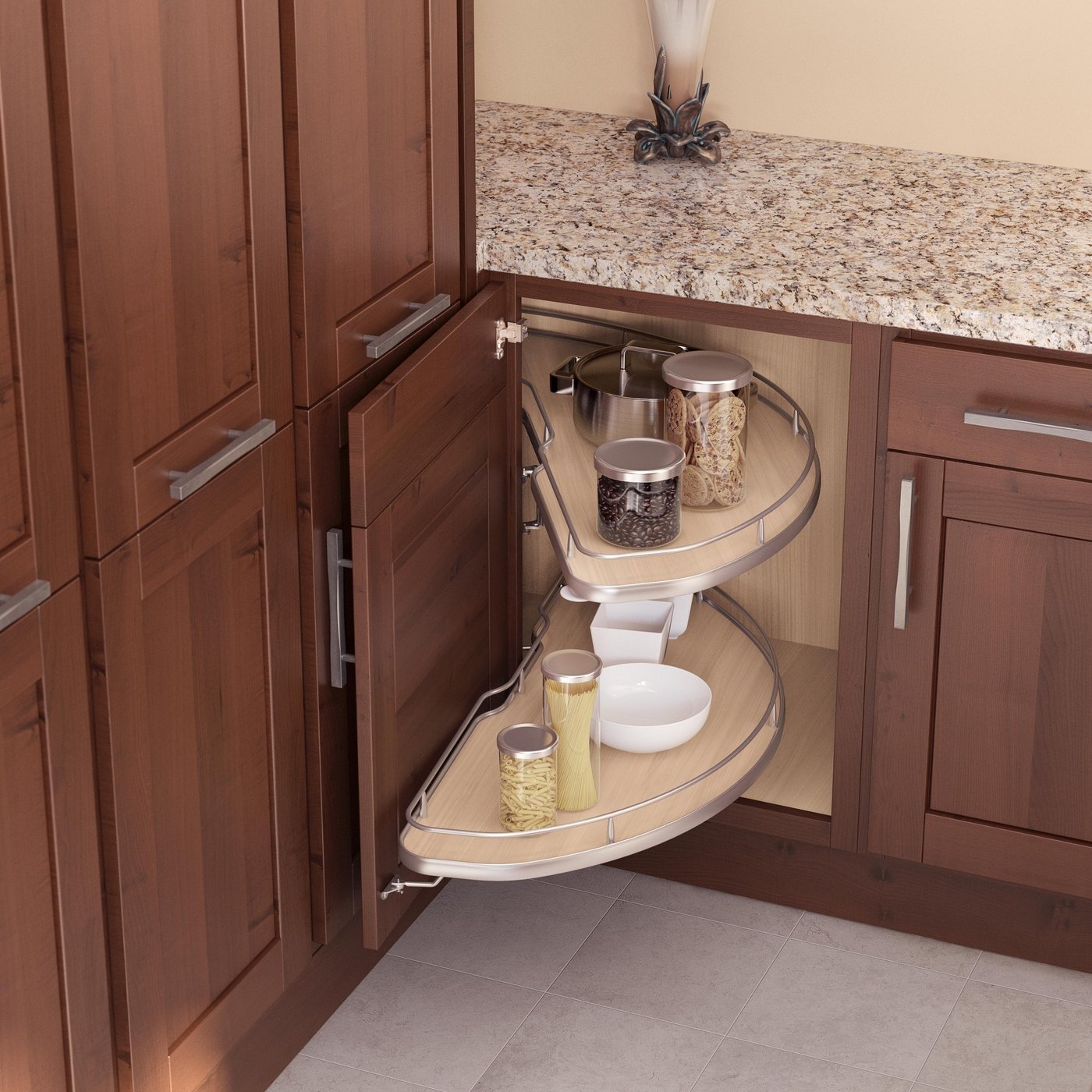 Installing a lazy susan in your corner cabinets allows you to access the back of the unit that would otherwise be unreachable. This makes it ideal for storing spices, dry goods, and other frequently used kitchen supplies.
Another way to utilize every part of your corner cabinets is with pull out drawers or wire racks that use smooth gliding rollers to bring your items to the front of the cabinets. You can also find door mounted racks combined with drawers to double your storage space.
9.

Completely Customizable

If you're looking for a corner storage solution that's unique, try a corner curio or free standing corner cabinet to add a shabby-chic touch to a fun and flamboyant space.

The great thing about this option is that you can make it completely your own by customizing it to your own specifications to your own personal space. You can punch holes where you'd like to run a water line for a coffee bar or electrical wires to add lighting.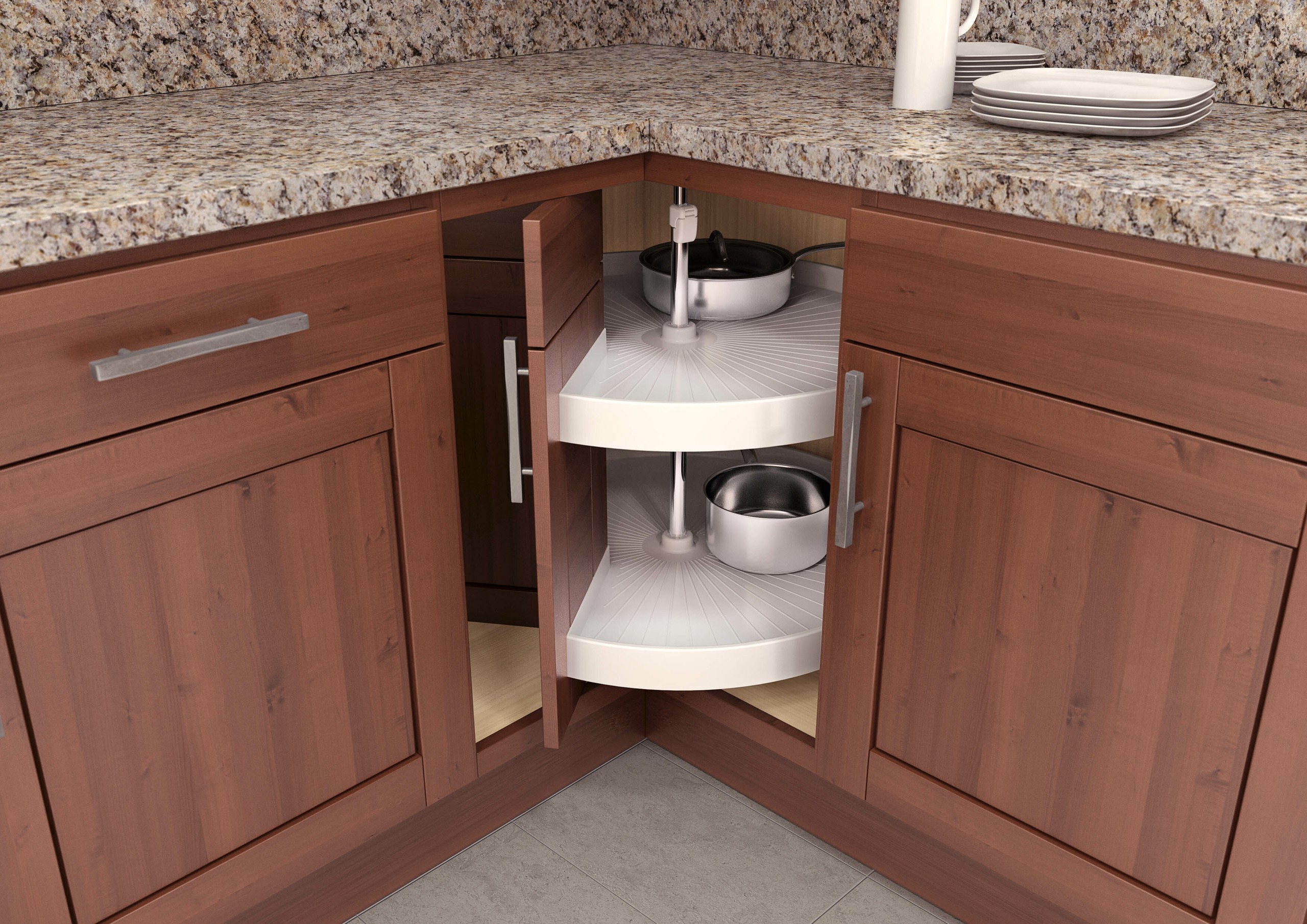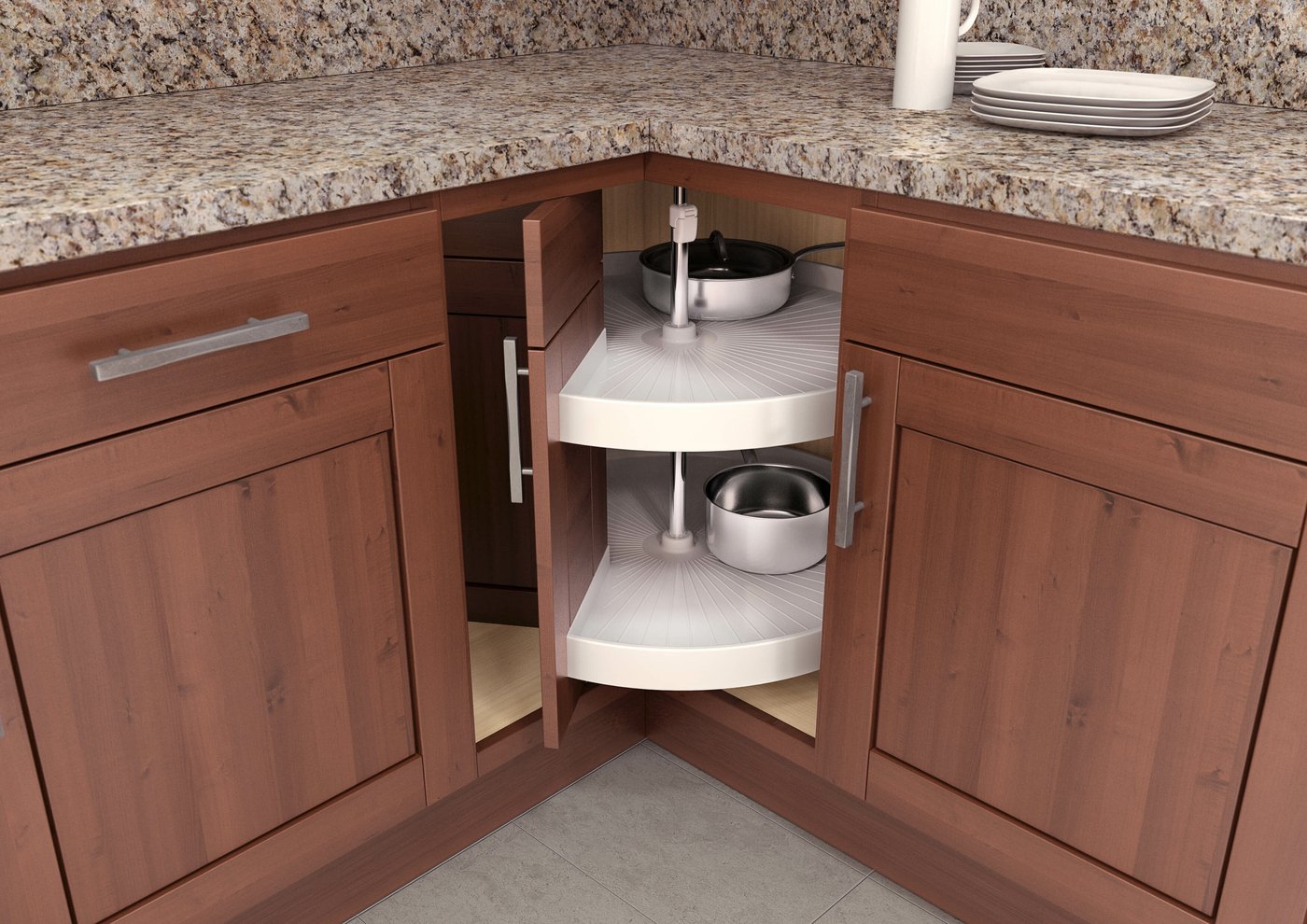 10.

Innovative Design

Corner cabinets can be used in a variety of unusual ways in your kitchen. Try installing your sink above the corner cabinet to maximize counter space. The base cabinet of these units are generally much larger than normal under-the-sink cabinets which makes a perfect solution for storing cleaning products, garbage bags, and other items that you want to keep out of sight.

The Wrap Up

Kitchens are as unique as the people using them. The key to an effective and efficient kitchen design is to find a corner cabinet that works for your needs so you can make the most of the space you have available.