Whether you love modern elegance or a classic country feel, you can select ornaments for your home that suit your style and fit with the current trends.
Navy blue is a hot color this year in home decor, and it pairs well with virtually interior holiday decorating style. It pops with silver or white decor, for a modern, icy Christmas theme. Or coordinate with gold accent pieces for a contemporary twist of traditional decor.
The farmhouse trend is still going strong with plaid patterns, red berries, and natural woods, creating cozy, homemaker comfort. Neutral decor palettes are also popular this year with browns, beiges, and white tones, making up a rustic, woodland aesthetic enhanced by soft, glamorous details.
It's an exciting time for decor because the options are so diverse. Here are 10 must-have Christmas ornaments you'll want in your home this December.
1.

Farmhouse Style Star Tree Topper

This gorgeous farmhouse style Star Tree Topper from Gracie Oaks is a tasteful departure from the traditional star that tops the tree. With the farmhouse trend continuing this season, rustic metals and neutral woods tones are perfect for complementing warm plaid patterned ribbons and burgundy ornaments.

Selecting a rustic star to top your tree gives the nod to tradition while expressing your style with a statement piece.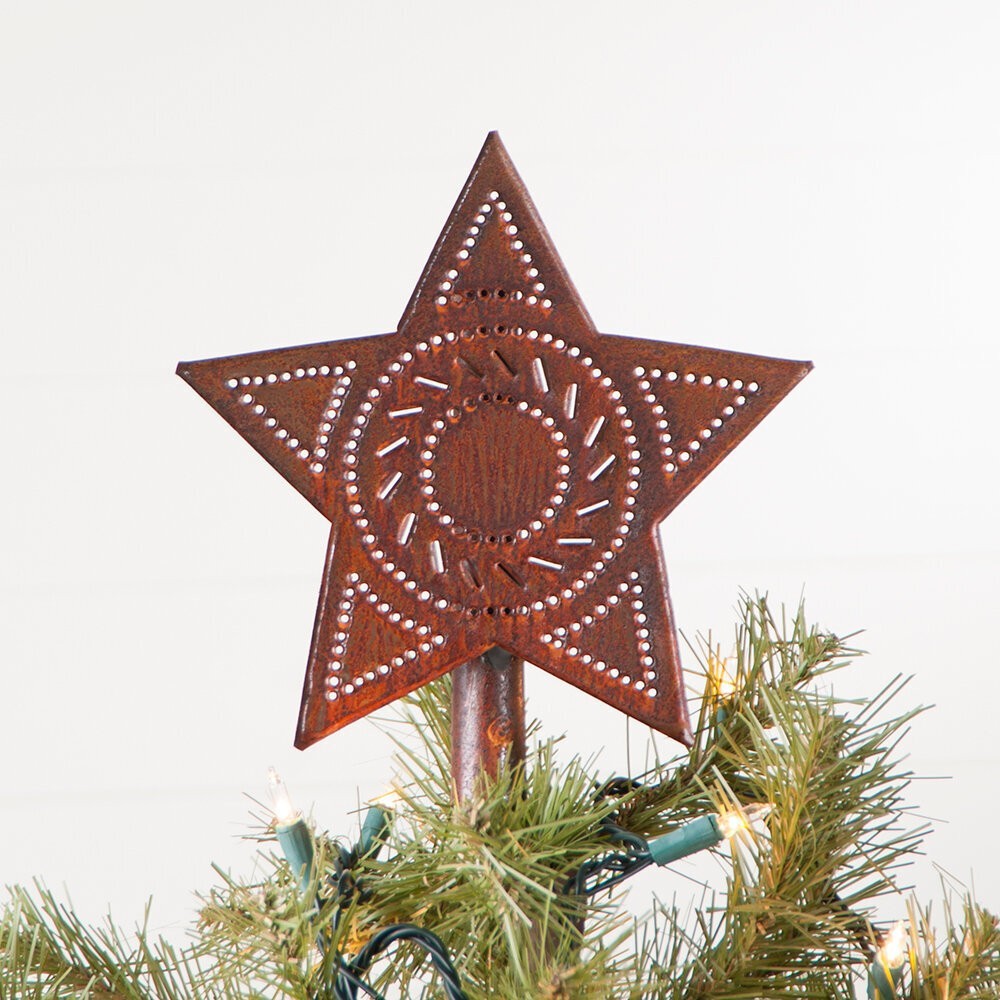 2.

Metal Tree Ornaments

Metal tree decorations are in style this year and mesh well with various decor themes, whether rustic metal for a country-style scheme or something more polished for an industrial, modern look.

The Holiday Aisle has a unique Metal Star Tree Topper Hanging Figurine Ornament that brings something different to holiday decoration. This beautiful grey-blue metal star in an asymmetrical shape pops with festive metal wiring wrapped artfully around it.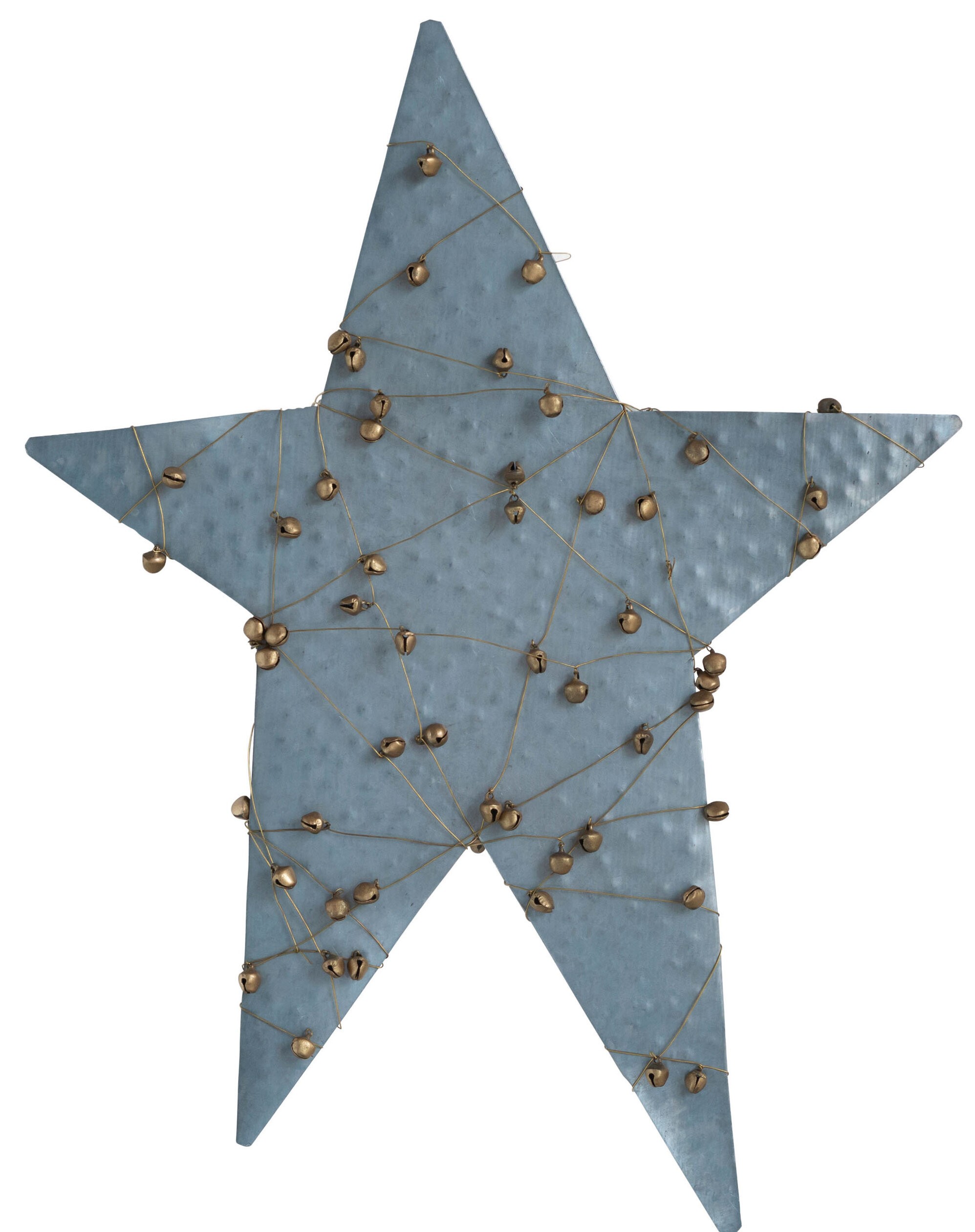 Christmas bell ornaments are an attractive way to incorporate the metal aesthetic into your decor this season. The Holiday Aisle Metal Jingle Bell is an ideal alternative to traditional round baubles for your tree or to hang off the mantle.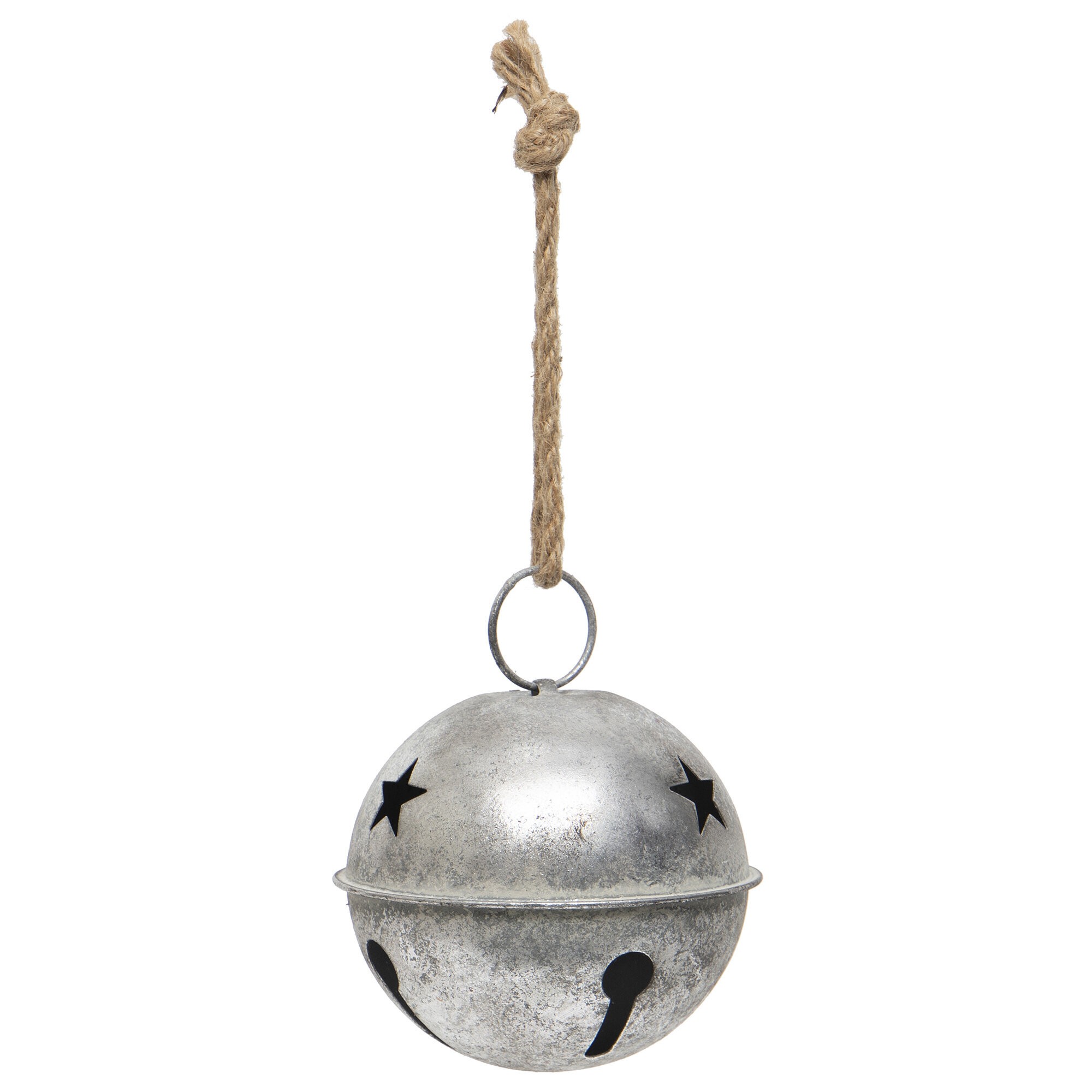 3.

Navy Blue Accents

Navy blue is the color of the season, and as it complements silver and white so well, you can create a stunning contrast by investing in ornaments of these tones.

Don't limit yourself to baubles or stars for the tree. Adding some crafty ribbons to your tree or mantle like this Sequin Casablanca Trimming Ribbon creates a sense of elegance and fullness unachievable with lights or baubles alone.

Using navy blue accents on a tree-like, this Hinged Tinsel Silver artificial tree is elegant and modern, straying from the traditional style of dark green tree and red and green decor.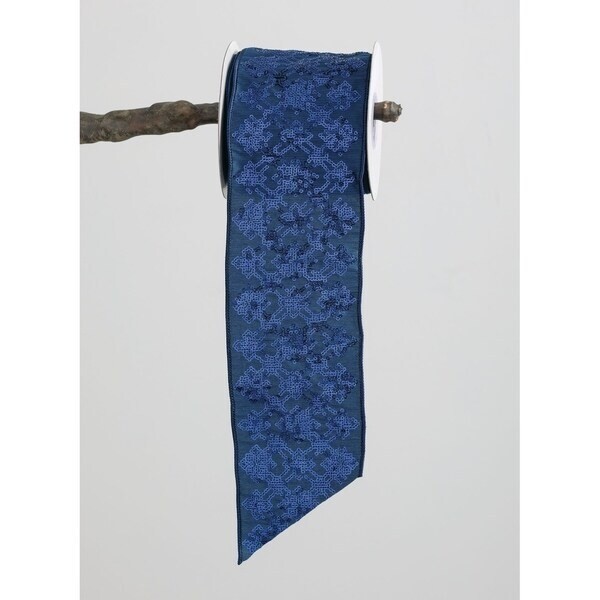 4.

Embellished Plaid Pillows

While a pillow may not be what comes to mind when considering ornamental decor for your home these holidays, they are an integral part of creating a cozy seating area where your family or friends can gather and share some holiday cheer.

Select festive pillow covers to decorate for the holidays without breaking the bank on a full set of new pillows seasonally. This set of four plaid coordinating YGEOMER Pillow Covers will stun in a home with a farmhouse theme for the holidays.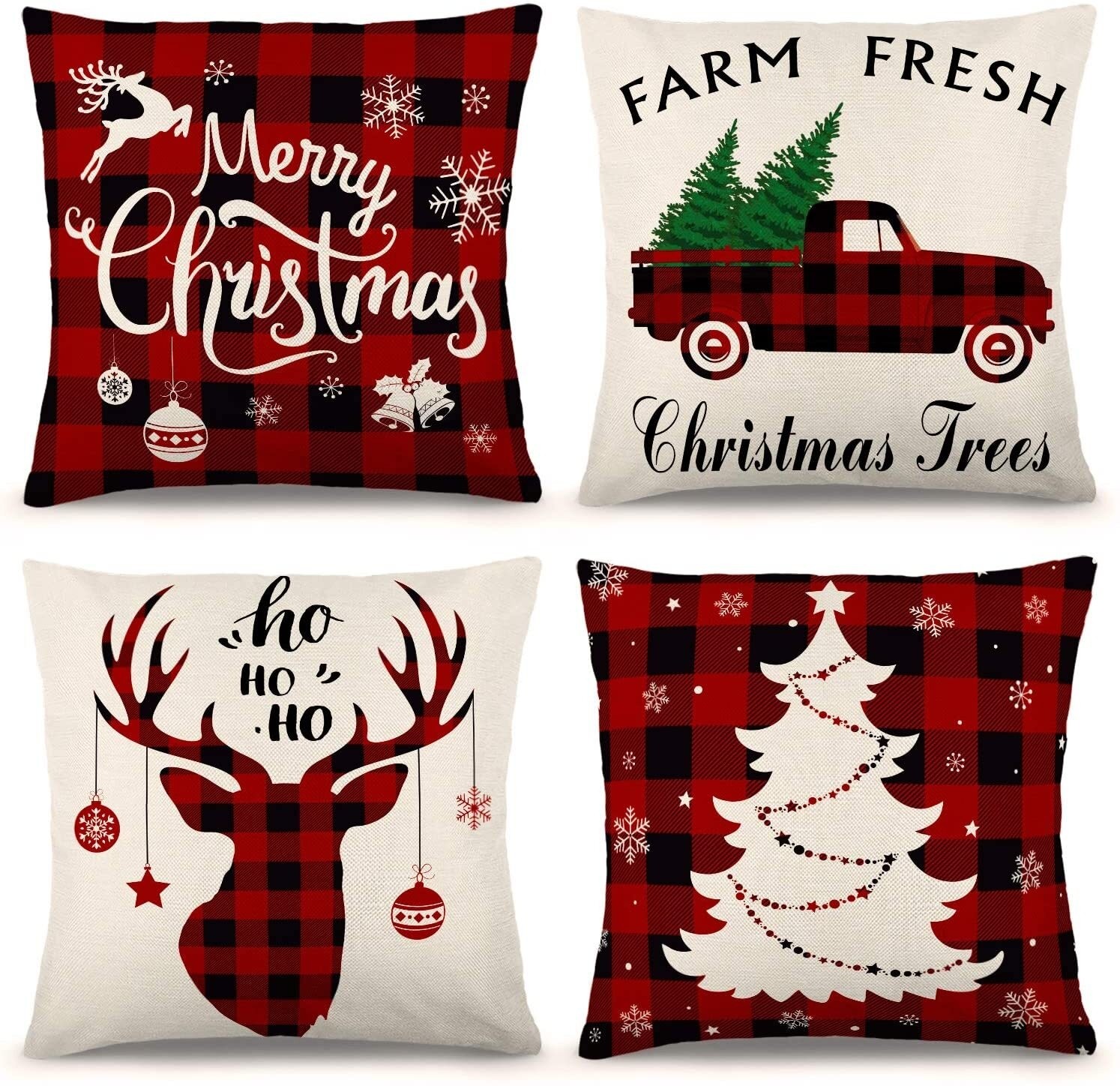 For those following a more modern design scheme, a fun pillow cover that plays with geometric design and bold colors like the Batmerry Merry Christmas Theme Decorative Pillow Covers can add a hint of the holidays to your space without embracing stereotypical Christmas colors.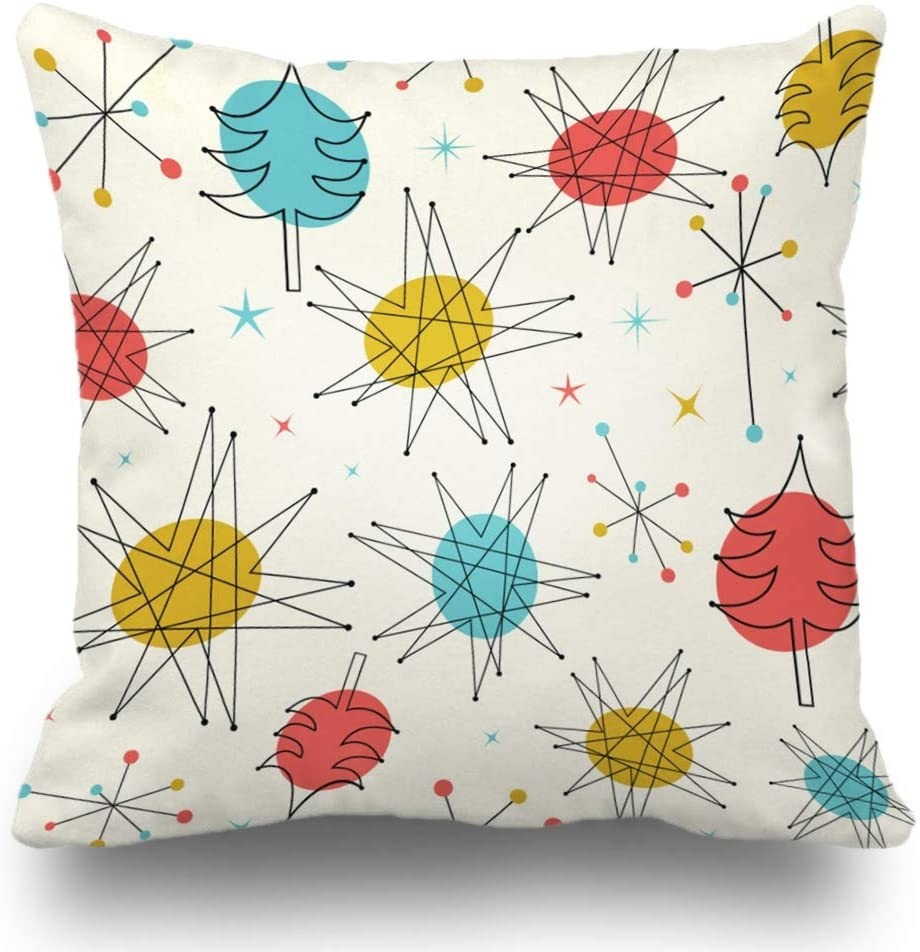 5.

Pom Pom Wreaths

Festive and full of child-like fun, the pom-pom wreath trend is growing year after year. It's a colorful and quirky way to add color to your home in the form of a traditional holiday wreath.

The Northlight Seasonal Multi-Color Bohemian Christmas Wreath ties into many different colors in the home and adds a bit of glam through a few golden, sparkly pom-poms scattered throughout the rainbow structure.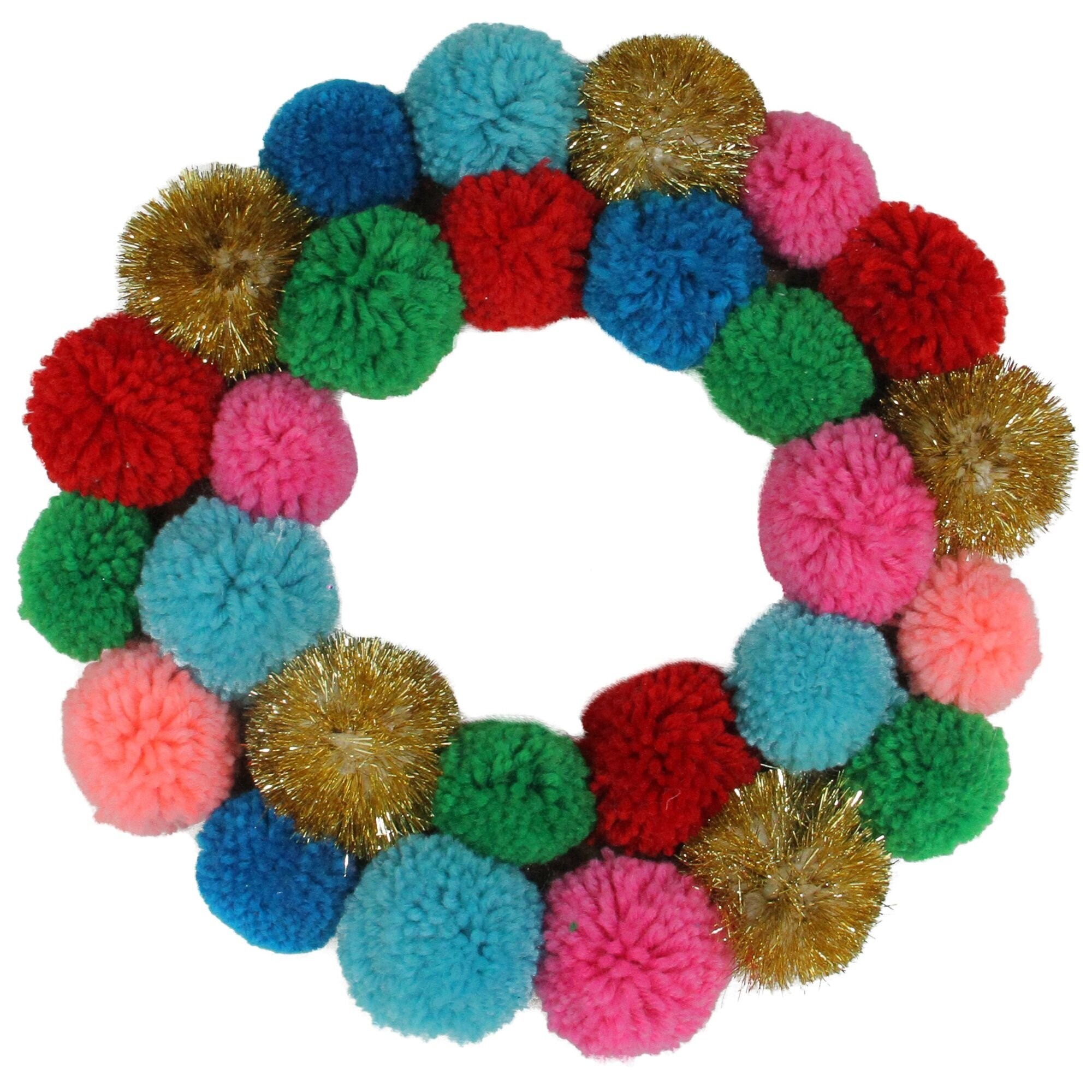 6.

Holiday Lawn Characters

Fun decorations for the lawn have become a vital part of the American Christmas spirit. Whether it's Frosty the Snowman or Rudolph the Red-Nosed Reindeer, having holiday characters lighting up the lawn during December is a great way to spread the holiday decor to the outside of your home as well.

Product Works' Lighted Rudolph Outdoor Decor is a charming, nostalgic addition to your collection, especially if you have a home with young kids. If you're aiming for a classier aesthetic, consider a different lawn ornament style such as this Alpine Corporation Outdoor/Indoor Rattan Grazing Reindeer with Lights.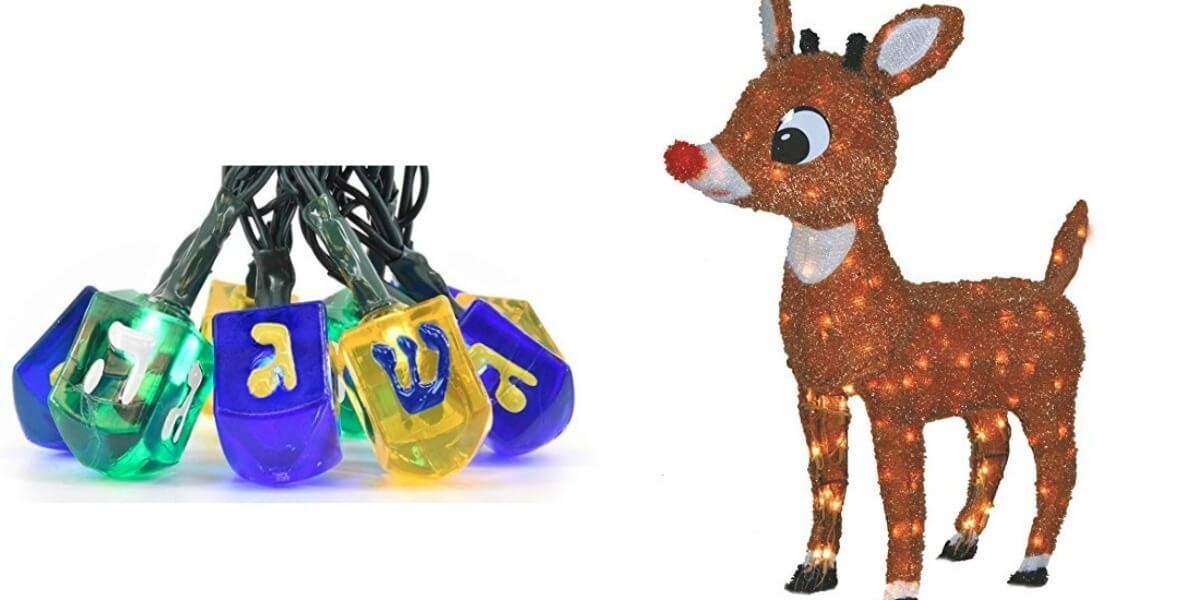 7.

A Quarantine Ornament

2020 has been an unusual year, so why not commemorate the times with a unique ornament? Darhoo Christmas Ornaments presents this delightful tree ornament that sums up the bizarre pandemic situation that began in North America in March. Complete with masks, toilet paper, and a sanitizer, this little addition to the tree adds a little holiday humor to an otherwise strange time.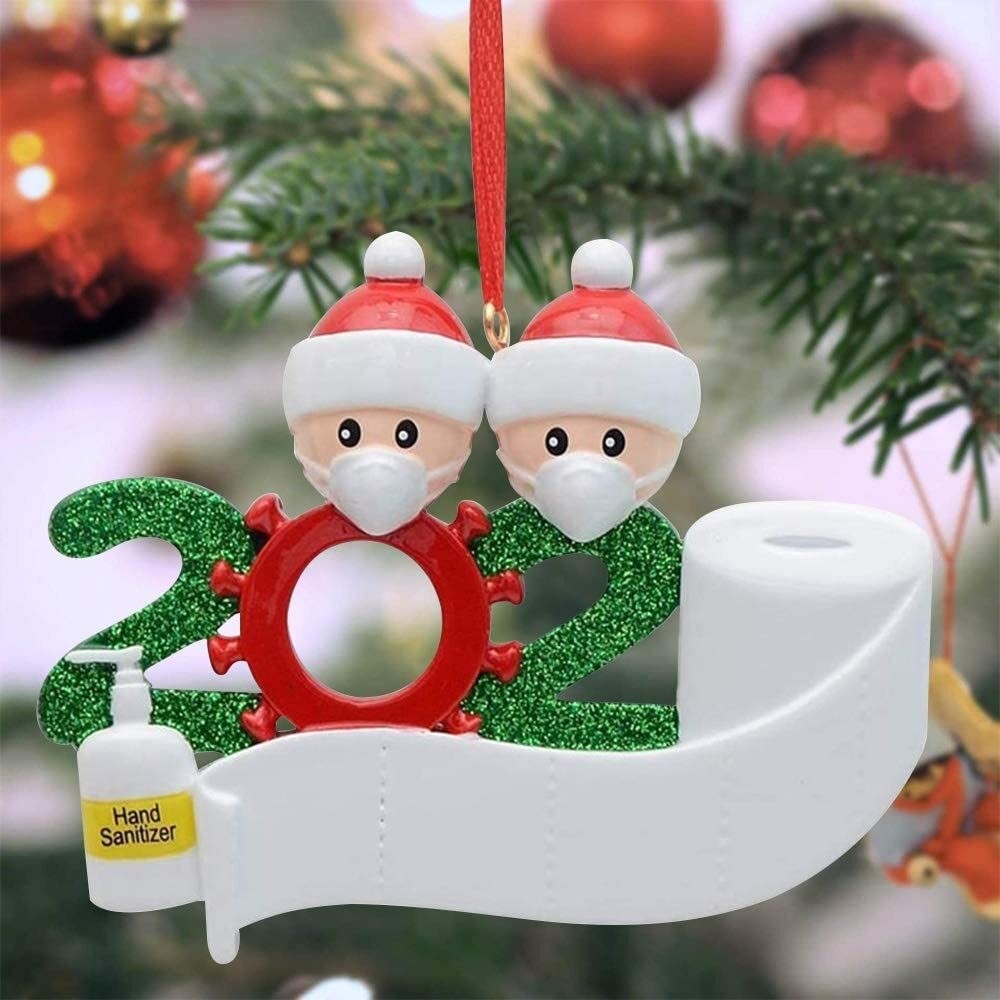 8.

Personalized Tree Ornaments

Adding a personalized ornament to your tree is a must, especially for young couples and families who are just building their ornament collection. A select few meaningful decorations can be just as satisfying than a box full of mass-produced ornaments.

ZUNON First Christmas Ornaments 2020 tempts newlyweds with this stunning personalized hanging ornament. The ceramic surface is long-lasting and possesses a cozy, wooden aesthetic that complements the red ribbon used to hang it.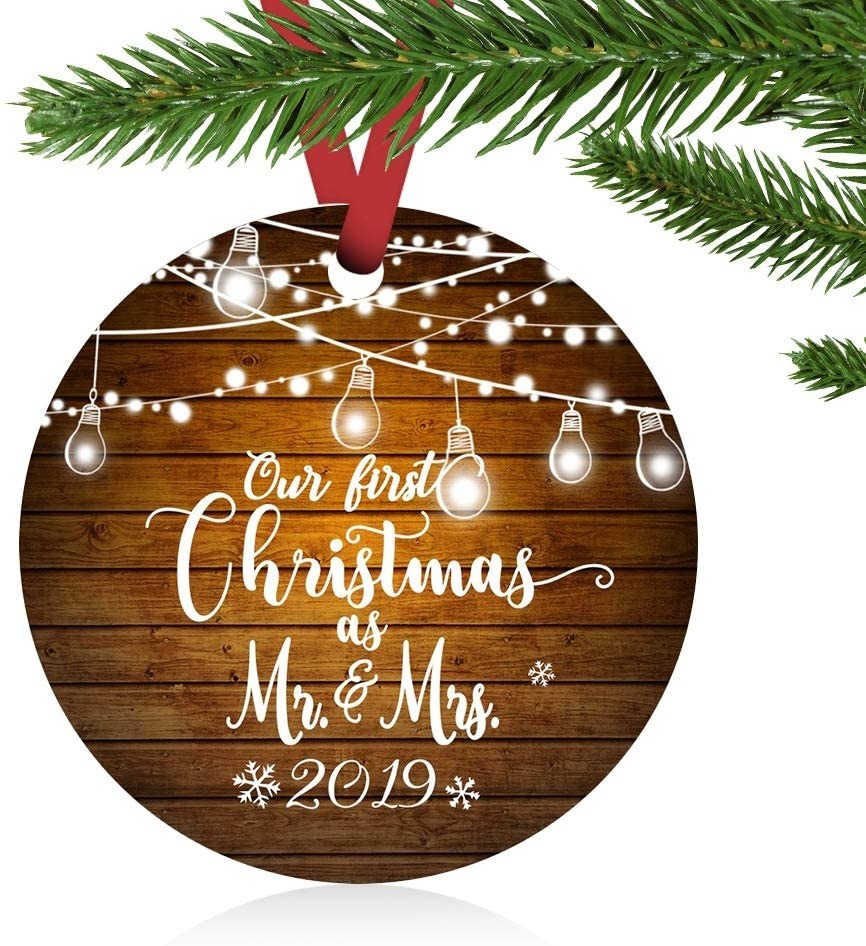 If you're welcoming a new baby to the family this season, this adorable 2020 Baby's First Christmas Ornament Personalized is a beautiful way to commemorate the milestone or give as a gift to the new parents.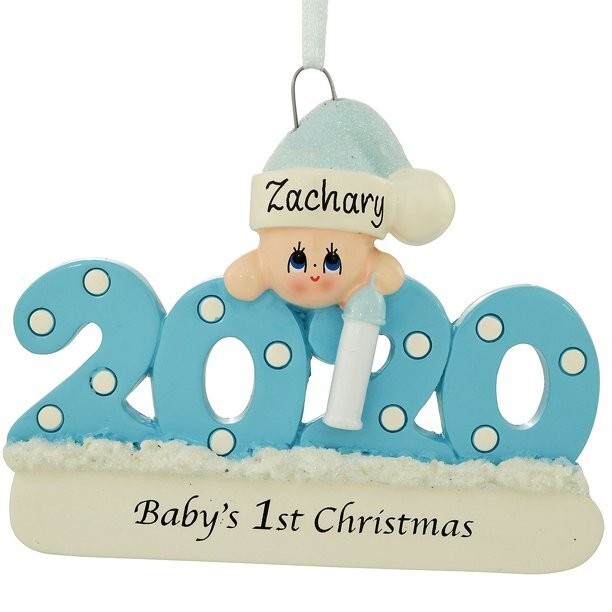 9.

Turquoise Baubles

Turquoise is another color of the 2020 Christmas season, and it's diverse because not only does it add pops of brightness to a room, but it can also add a sense of luxury through its richness.

Decorating your tree or garland on the mantle with turquoise baubles of varying textures like the set available from Northlight Seasonal provides warmth, sparkle, and excitement in your holiday decor.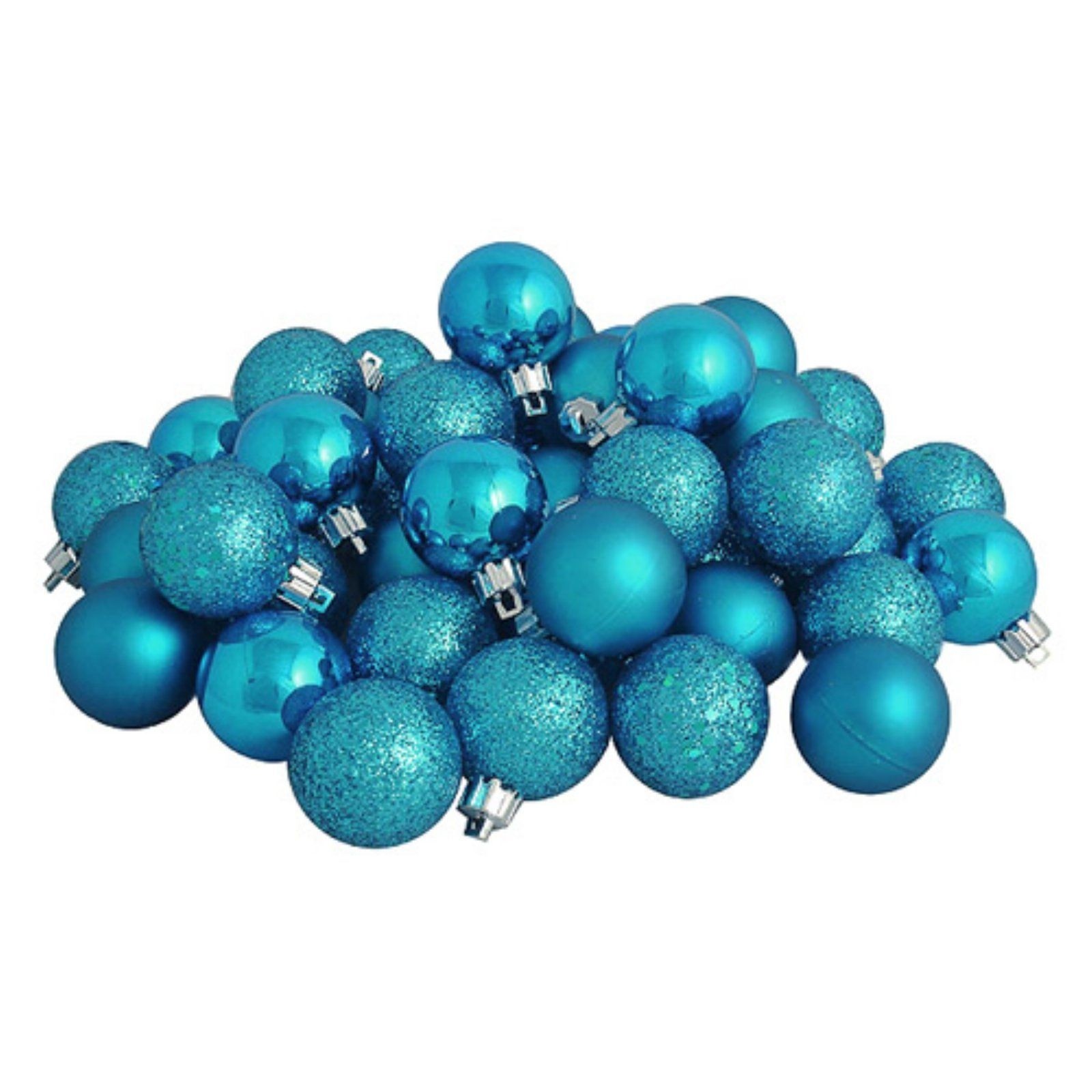 10.

Attractive Tree Skirts

A tree skirt might not be at the top of people's priority lists for the holidays, but it should be. A good tree skirt can tie your whole color scheme together and make your tree look full and finished, plus it provides a lovely area to lay out your presents. Your tree's base becomes a focal point once the gifts start to appear beneath it, making this selection very important.

Tacky tree skirts might be what automatically comes to mind, but in today's market, you can undoubtedly find a tree skirt that suits your decor theme and adds to the tree rather than taking away from the work you've already invested. Andover Mills Kronqui Tree Skirt is an understated, modern take on a tree skirt that still completes the tree without overshadowing the ornaments already on it.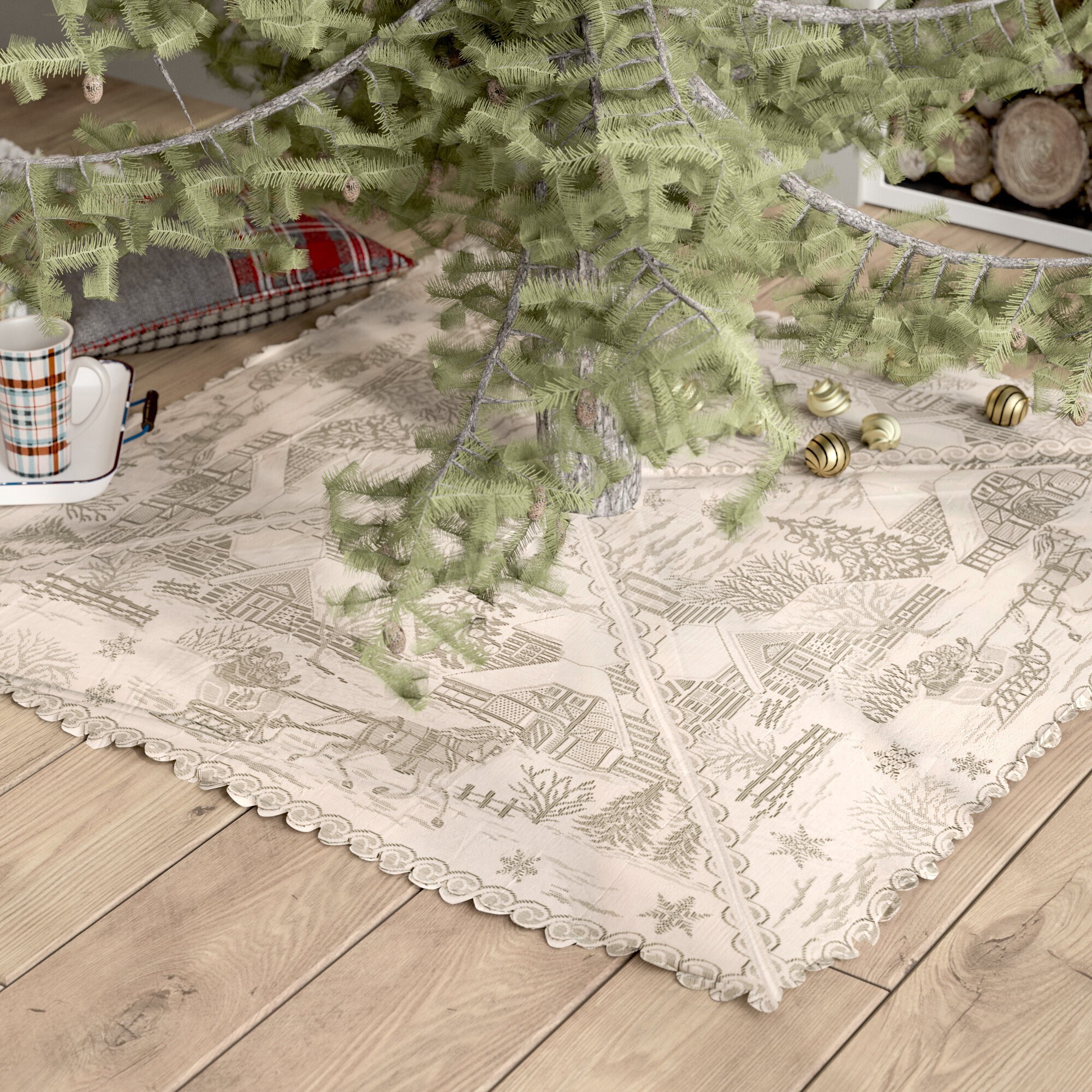 Final Thoughts
Christmas decorations are half the fun when preparing for the holidays, and exciting new trends make the experience fresh every year. Expanding your idea of ornaments beyond just those you hang upon the tree provides so many more opportunities to enhance your home for the Christmas season and create a space that welcomes guests warmly.